EEC: Sustainable shipbreaking an untapped area ripe for disruption
Elegant Exit Company (EEC), a sustainable ship recycling startup, is on a mission to change the ship recycling industry by converting old ships into green steel.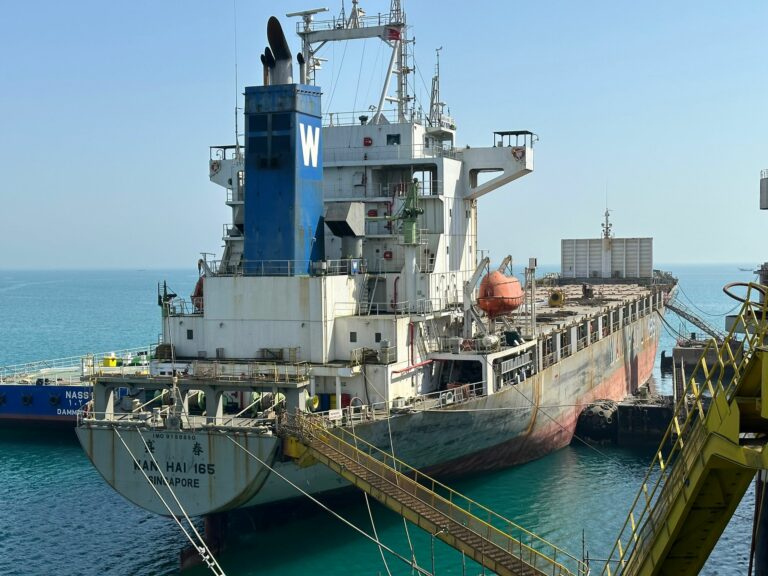 The Drachten-based company was launched in 2020 with plans to own a fleet of end-of-life ships that will be operated until their planned recycling date.
The business strategy is to scrap ships in a sustainable way while making a profit at the same time.
EEC was founded by Captain Uday Yellapurkar, a former chairman of Womar, Rein Amels, a former managing director of W-O Shipping, and Vladimir Radisic, an ex-colleague of theirs. The three founders bring with them a wealth of experience and expertise in the field of shipping.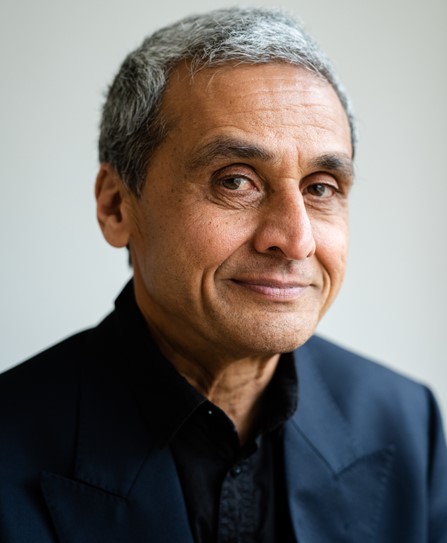 In an interview with Offshore Energy Capt. Uday explained that sustainable shipbreaking was an untapped area ripe for disruption.
"At EEC, we define "green" as the pursuit of the least polluting methods and the continuous improvement of our processes. It's a journey rather than a cul-de-sac destination, and it guides our efforts to create a sustainable supply chain by means of sustainable recycling," Uday said.
Despite efforts to promote sustainable practices, a significant number of ships are still being beached at Asian yards, where workers are exposed to hazardous conditions and the environment is damaged by toxic waste. Nevertheless, a number of players are emerging on the market with the aim of helping advance more sustainable practices with the use of modern technology as the shipping industry embarks on its decarbonization mission in line with global sustainability targets.
"Our goal at EEC is to change the current ship recycling scene by providing steel plants with senior ships that can serve as a resilient source of supply chain instead of relying solely on ore mines. We also strive to give discarded ships a new life by breaking them down and using the molecules in other products."
"I understand the challenges faced by the shipping industry and I believe that we shouldn't add more distractions to their already busy schedules. Instead of blaming them, we should offer compliant, real-time, holistic, and flexible solutions to their problems. By lining up infrastructure, steel makers, and finance, we can provide the necessary support to the industry without affecting their core business," he said.
The company is working with partners which include Bahrain-based Arab Shipbuilding and Repair Yard Company (ASRY), which has recently obtained the statement of compliance certificates for the Hong Kong Convention and European Ship Recycling Regulations. Other partners include structural steel products producer SULB, Azzaron Overseas, Dammam Shipyard and Astander Shipyard.
Last month, the company revealed the acquisition of its first ship for sustainable ship recycling, the Wan Hai 65. The 1998-built containership was bought from Taiwanese shipping company Wan Hai Lines, and will now undergo recycling at the ASRY yard. Initially, EEC had set sights on recycling tankers solely, however, the company said it was adapting to market dynamics impacted by global events and geopolitical developments.
At the moment, EEC is 'in intense interactions with different parties' on further deals which will be disclosed once finalized.
"As I see it, collaboration is the main key to sustainable ship recycling. It doesn't require rocket science, just good shipyards with infrastructure and strong work ethics. That's why we believe in repurposing part of the new building and repair yards to serve as sustainable ship recycling facilities. Additionally, we're exploring the possibility of establishing greenfield Recycle Docks in select locations with new sources of energy and innovative methods to upcycle steel without the need for melting it all down," Uday said.
That being said, there is still a significant challenge in terms of finding suitable locations for the recycling and repurposing of these ships.
"We urge all stakeholders to come together and work towards identifying such locations, which should ideally have a port for logistics and space for ship layups as inventory. This collaborative effort will be key in achieving a truly sustainable and responsible shipping industry," Uday pointed out.
The process
EEC's is promoting a shipbreaking process that involves the removal of hazardous substances from a vessel, followed by the dismantling of the accommodation block enabling the vessel to then be pulled up the slipway for further processing and eventual cutting into blocks of up to 25 tons for transportation to the secondary and tertiary cutting zones.
"In the shipping industry, there will be a range of solutions to meet the demand for scrapping ships and using scrap in steel making, such as Ship to Green Steel and robotics. However, it's important to recognize that there are no magic solutions that can turn old ships into new ones. Instead, we can focus on removing unnecessary human work with existing technologies. By doing so, we can ensure that we're using resources efficiently and sustainably while also prioritizing the safety and well-being of workers in the industry."
COVID a blessing in disguise
It has not been all smooth sailing for EEC. Soon after its launch, the company was faced with one of the biggest challenges in promoting green ship recycling – the COVID-19 pandemic.
"When Covid caused a jam in the shipping industry soon after we launched EEC, we faced a significant risk of failure. However, we saw this as an opportunity to take a step back and focus on gaining a deeper understanding of the steel industry, including the dynamics of regulations and infrastructure in different locations worldwide. We used the downtime to study, work hard, and prepare ourselves to be in various stages of readiness," Uday explained.
"In retrospect, the pandemic-induced hiatus turned out to be a blessing in disguise. It allowed us to think long-term in a clinical manner and line up our operations, build a strong network, and assemble a talented team. If we had immediately launched our operations, we would not have had the bandwidth to think strategically and build a solid foundation for our business."
Uday is confident that the hard work and strategic planning will pay off in the long run, as the company moves forward to innovating the ship recycling scene.
Financing a major challenge
Insufficient financing remains a major roadblock for shipping companies, especially smaller ones when it comes to pursuing sustainable shipbreaking practices, which tend to be more costly than traditional methods.
Capt. Uday believes that the industry needs more support from the EU in the form of a Robin Hood Fund to help ship owners comply with new regulations and environmental standards due to financial constraints.
"By providing financial assistance to upgrade ships or comply with new regulations in a way that is sustainable and environmentally friendly, the EU could encourage more ship owners to adopt sustainable practices and ensure that the industry moves towards a more environmentally friendly future," he said.
EEC has developed its own bespoke set of solutions compliant with EU Ship Recycling regulation and the Hong Kong Convention for the safe and environmentally sound recycling of ships that can be tailored to the specific needs of each ship.
"We offer various options, including pay-as-you-go at select yards, dry or wet leasing, greenfield locations, and supply chain and scrap arbitrage. Our mission is to change the current ship recycling industry by connecting ships to green steel; providing steel makers with an efficient and sustainable supply chain and offering ship owners a green solution for the recycling of their ships," he said, adding that this approach offers ship owners a peace of mind.
Speaking on the outlook for the shipbreaking industry, Uday believes that it is imperative that lawmakers and the shipping industry work together to make it a reality, adding that EEC was committed to playing its part in the process.