EIA: Myanmar joins LNG importers circle
In June 2020, Myanmar became the newest country to begin imports of liquefied natural gas (LNG).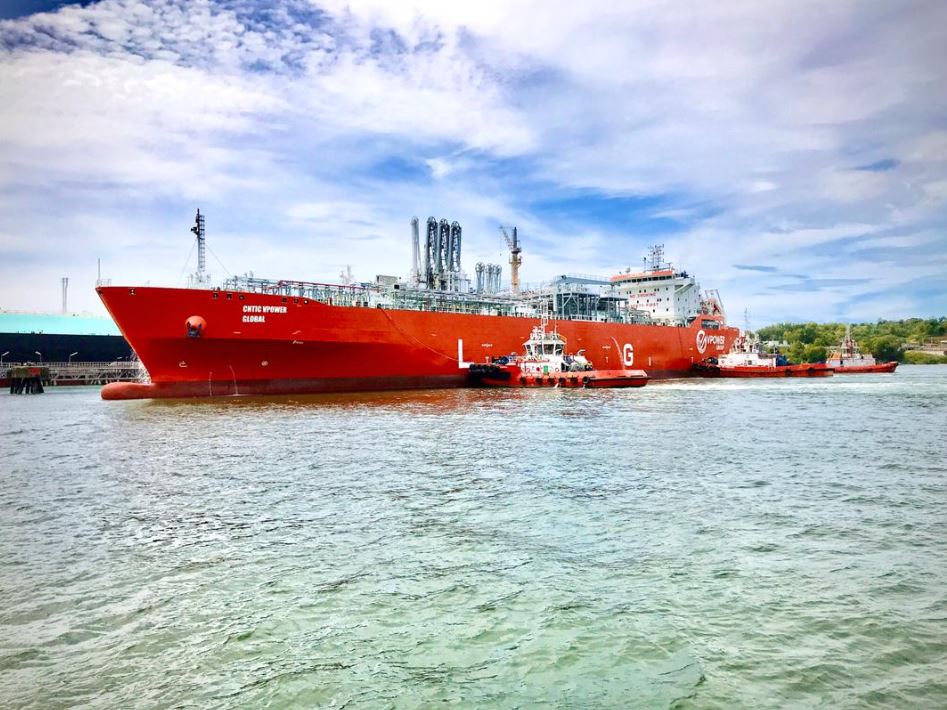 Malaysian energy giant Petronas has already made two deliveries of liquefied natural gas to Yangoon in May and June as part of a master sale and purchase agreement between Petronas LNG unit and CNTIC VPower that was signed earlier this year.
The cargoes, shipped from the Petronas LNG Complex in Bintulu were sold on Free-On-Board (FOB) basis, amounting to a total LNG volume of 190,000 cubic metres.
The first cargo was loaded onboard the recently delivered newbuild CNTIC VPower Global.
The 28,000 cubic meter LNG carrier is serving a joint venture consisting of Hong Kong-listed VPower Group and China National Technical Import & Export Corporation.
Myanmar's first LNG import facility is located on the Yangon River close to the former capital city of the same name.
LNG import facility includes a floating storage unit (FSU), to store imported LNG, which, once transferred onshore and regasified, will supply natural gas-fired electric power plants.
Because of the shallow depth on the Yangon River, only small-scale LNG vessels can move along the river when laden with LNG, EIA noted in its weekly market overview.
Currently, vessels can use a temporary jetty at Thilawa port designed for small-scale LNG vessels. A permanent jetty is expected to be in service in July 2020 and will accommodate regular-size FSU vessel with a capacity of 2.8 Bcf. A second FSU will be located at the mouth of the Yangon River, and a small-scale LNG vessel will shuttle LNG between the two FSUs.
Electricity in Myanmar is produced primarily by hydroelectric power plants. Hydroelectricity is supplemented by single-cycle low-efficiency natural gas-fired power plants that operate mostly during the dry season (November–May).
In recent years, because of the rapid growth in electricity demand and variability in hydroelectric output, Myanmar has been experiencing significant power shortages. Integrated natural gas-fired electric power plants, supplied exclusively with regasified LNG, were considered as the fastest solution to increase electricity generation.
LNG imported at Yangon will supply integrated LNG-to-power projects located near the regasification facilities: Thaketa (400 megawatt (MW) capacity), Thanlyin (350 MW capacity), and Thilawa (1,250 MW capacity).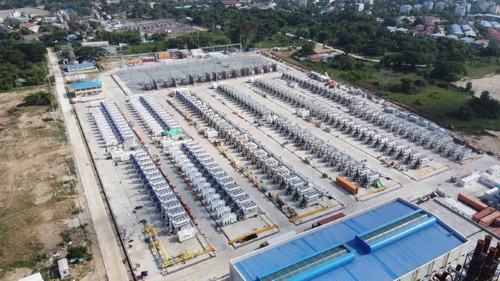 The Thaketa plant has already sprung into action on June 14, while the Thanlyin plant is also expected to enter service this summer.
The Thilawa natural gas-fired power plant is in the planning stage and is expected to come online by 2024.
If the three plants run at a 45 per cent–55 per cent annual capacity factor, they will require between 160 million cubic feet per day (MMcf/d) and 200 MMcf/d of natural gas supply, an equivalent of 21 to 26 LNG cargoes per year (assuming LNG vessels of 2.8 Bcf capacity), averaging about two cargoes per month, EIA reckons.
Several other LNG import facilities and accompanying gas-fired power plants are currently being developed in Myanmar. The development of these projects may be delayed because of the impacts of COVID-19.
EIA said that in Myanmar's southwest, Rakhine LNG import facility is currently under construction. It will supply the Kyaukpyu natural gas-fired power plant (150 MW capacity), which is expected to come online by the end of 2020.
Also in the southwest, Mee Laung Gyaing LNG import terminal and LNG-to-power plant (1,390 MW capacity) are proposed in the Ayeyawady region. The project will utilize a floating storage and regasification unit (FSRU) and is expected to come online by 2024.
In the country's south, Kanbauk FSRU and associated power plant (1,230 MW capacity) are in the development stage and are expected to come online by 2024.