Myanmar's LNG-fueled power plant springs into action
The Hong Kong-headquartered VPower Group ventured into the LNG-to-power business through its partnership with China National Technical Import and Export Corporation.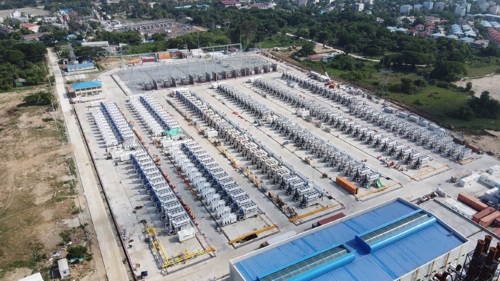 The partnership fired up the LNG-fueled power plant in Thaketa Township of Yangon, Myanmar on June 14.
VPower noted it is the first time LNG has been used as fuel for power generation in Myanmar.
The power station, with an installed capacity of 477.1 MW, was built on a fast-track basis for one of the Myanmar government's shortlisted critical projects to boost power supply for summer 2020.
The project was awarded to the consortium of VPower Group and CNTIC in late 2019 through a public tender.
In addition to the engine-based power generation technology, CNTIC VPower provides LNG import, logistics, storage and regasification to the country. The LNG infrastructure is located in Thanlyin of Yangon.
Malaysian energy giant Petronas delivered a couple of LNG cargoes in May and June as part of a master sale and purchase agreement between Petronas LNG unit and CNTIC VPower that was signed earlier this year.
The cargoes, shipped from the Petronas LNG Complex in Bintulu were sold on Free-On-Board (FOB) basis, amounting to a total LNG volume of 190,000 cubic meters.
After the power purchase agreement was signed by CNTIC VPower, the LNG-fueled power station has commenced operation in phases starting from June 14, 2020.
Electricity generated by the power station will support the nationwide electricity demand, especially in Yangon Region.
Related news
List of related news articles