EIA: U.S. LNG exports outpacing pipeline exports
The United States liquefied natural gas (LNG) exports have been outstripping the exports of natural gas by pipeline recently.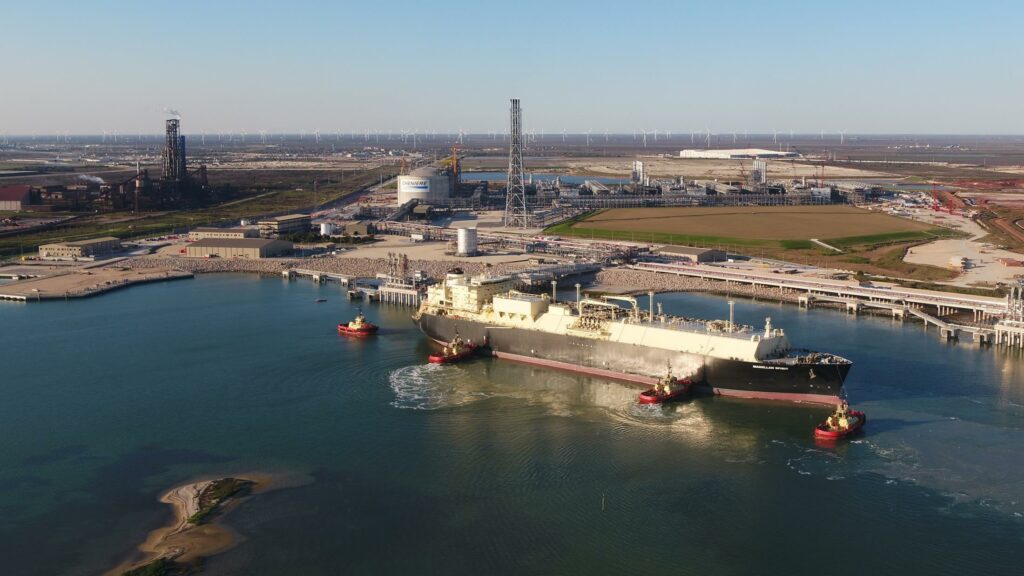 According to the U.S Energy Information Administration's Natural Gas Monthly LNG exports exceeded pipeline exports in November 2020 by 1.2 billion cubic feet per day.
The first time LNG exports outpaced pipeline exports since 1998 was April last year, with LNG exports ending up on top by 0.01 Bcf/d.
Preliminary estimates for December 2020 and January 2021, suggest a continuation of this trend.
In November and December 2020, U.S. LNG exports set two consecutive monthly records at 9.4 Bcf/d and 9.8 Bcf/d, respectively, and set another monthly record in January 2021 at 9.8 Bcf/d.
In the January Short-Term Energy Outlook (STEO), EIA forecasts that U.S. LNG exports will exceed natural gas exports by pipeline in the first and fourth quarters of this year and on an annual basis in 2022, as global natural gas and LNG demand recover to pre-COVID-19 levels.
Since November 2020, all six U.S. LNG export facilities have been operating near full design capacity. In December, Corpus Christi LNG facility in Texas commissioned its third and final liquefaction unit six months ahead of schedule, bringing the total U.S. liquefaction capacity to 9.5 Bcf/d baseload (10.8 Bcf/d peak) across six export terminals that include 15 standard-size liquefaction units and 10 small modular liquefaction units.
From November 2020 through January 2021, monthly U.S. LNG export volumes were almost three times higher than the monthly export volumes in the summer months of 2020.
The recent significant increase in U.S. LNG exports has been driven by rising international natural gas and LNG prices, particularly in Asia, following a sustained period of significantly-below-normal temperatures in the key LNG-consuming countries in northeast Asia, as well as reduced global LNG supply caused by unplanned outages at several LNG export facilities worldwide.
EIA forecasts that U.S. LNG exports will average 9.8 Bcf/d in February 2021, before declining to seasonal lows in the shoulder months, and will average 8.5 Bcf/d and 9.2 Bcf/d on an annual basis in 2021 and in 2022, respectively.
U.S. gross exports by pipeline to Mexico and Canada also grew in 2020, averaging 7.9 Bcf/d in the first 11 months of the year, 3 per cent higher than during the same period in 2019, according to EIA's NGM.
Although pipeline exports to Canada declined by 5 per cent in the first 11 months of 2020, U.S. pipeline exports to Mexico grew during the same period.
Weekly LNG exports bounce up
After a four-week decline, weekly LNG exports bounced back, EIA noted.
A total of 22 tankers departed the United States LNG export facilities between January 28 and February 3, 2021. The vessels had a combined LNG-carrying capacity of 80 Billion cubic feet (Bcf).
This compares to 18 vessels with a combined LNG-carrying capacity of 65 Billion cubic feet (Bcf) that departed in the previous week.
Out of the 22 cargoes, nine were exported from Cheniere's Sabine Pass facility, four each from Cameron and Freeport exports plants and three from the Corpus Christi plant.
Additional two cargoes have been exported from Dominion's Cove Point plant in Maryland.
Natural gas deliveries to U.S. LNG export facilities averaged 10.9 Bcf/d, or 0.88 Bcf/d higher than last week.