Eidesvik sees challenging PSV market in winter with improvement in spring
Norwegian shipping company Eidesvik Offshore expects a challenging market for platform supply vessels this winter but sees an improvement coming in spring next year.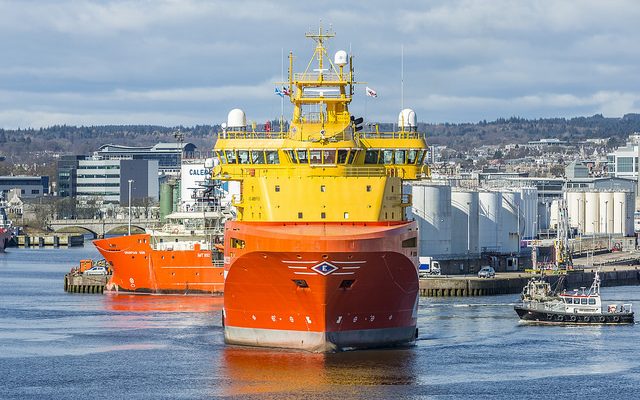 ---
Eidesvik said in its 3Q 2018 report on Wednesday that it had seen a positive development in the rate level for larger PSVs for medium to long-term contracts in 2018. However, the spot market has been weak in the North Sea lately. Therefore, Eidesvik expects a challenging market in the coming winter, but a stronger market from spring 2019.
"We believe in a gradual market recovery for large PSVs in a long-term perspective due to more rigs in work and the increasing exploration activity," the company stated.
Balance in subsea market to take time 
On the other hand, there is a considerable activity and contract awards to the large subsea entrepreneurs in the subsea segment, but much of this work will start in later years. It will still take some time before the market for subsea vessels is in balance.
"We believe in a market recovery starting 2020, and our medium to long-term perspective remains positive for this segment," Eidesvik stated.
Increase in seismic spending 
In the seismic segment, Eidesvik sees an increase in seismic spending year on year and also an increase in the late sale of multi-client seismic. The seismic market is in a considerable change with a concentration of vessels on fewer owners.
"We believe this will result in new opportunities for owners of seismic vessels, and we are positive to the seismic market in the future. The Ocean Bottom segment remains active and has shown signs of improvement so far this year," the company concluded.
Eidesvik said that its third quarter 2018 result was affected by low rates in all three segments, which include supply, subsea, and seismic.
Namely, the company's revenues dropped to NOK 118.3 million in this year's third quarter from NOK 157 million in the prior-year period.
Eidesvik sank to a loss of NOK 71.7 million in 3Q 2018 from a profit of NOK 32.3 million in the same period last year.
Offshore Energy Today Staff
Related news
List of related news articles