Electrogas Malta prepares FSU Armada LNG Mediterrana for adverse weather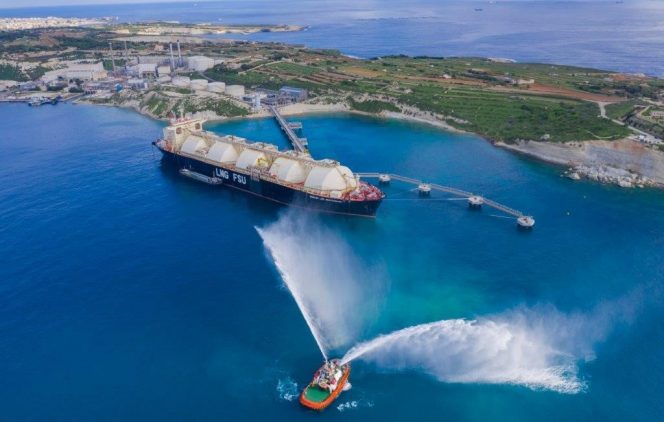 ---
Electrogas Malta, the operator of the country's first and only LNG regasification facility, has taken precaution measures for its FSU tanker Armada LNG Mediterrana due to adverse weather conditions. 
In its notice, EGM said that the weather forecast for the November 11-12, showed that Marsaxlokk Bay will be battered by Force 6 to 8 south and south-east winds and rough to very rough seas.
With the aim of operating the Delimara power plant in a safe manner, the company repositioned the vessel into a 'spread or storm position', 70 meters away from the jetty in a transverse direction.
The spread mooring system is designed to allow the tanker to remain berthed close to the jetty during severe weather conditions. During such preventive measures, LNG will not be sent to shore and other backup energy sources will be used, EGM said.
Electrogas Malta will resume with its operations after the storm passes, and once it is determined that it is safe for the ship to berth at the jetty.
Related news
List of related news articles