Empyrean hopes for short wait as bad weather hinders rig mobilisation off China
Despite high winds and seas, which hindered its rig mobilisation after it was cleared for operations, Empyrean Energy is looking on the bright side, expecting a short wait until the wheels can be put in motion to start drilling the Jade prospect well, located in Block 29/11 offshore China.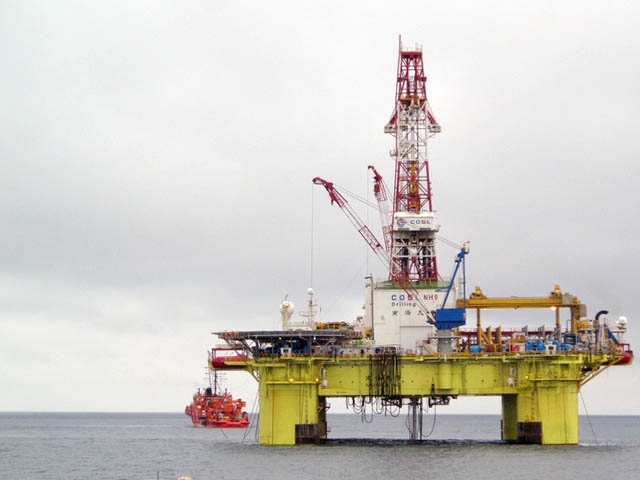 This is not the first delay Empyrean encountered so far, as the previous timeline for the drilling of the Jade prospect – planned between 15 December to 30 December 2021 after an integrated drilling contract was executed with China Oilfield Services Limited (COSL) in November 2021 – was also delayed due to poor weather conditions.
After discussions with COSL and China National Offshore Oil Company (CNOOC) to finalise rig availability and an anticipated spud date for the well, Empyrean managed to work out a rig slot with its Chinese partners earlier this month.
Last week, Empyrean confirmed that the rig mobilisation was expected to take place on or around 27 March, while the spud date was anticipated on or around 2 April 2022, depending on prevailing weather conditions to ensure the safe anchorage of the COSL-owned NH9 rig at the Jade location.
In an update on Wednesday, Empyrean Energy informed that safety inspections were carried out following the handover of the rig. The NH9 rig has been cleared to move to the Jade well location pending suitable weather conditions. Currently, the rig is still on location and anchored at the CNOOC well, which it drilled immediately preceding mobilisation to Jade.
Commenting on the latest delay, Tom Kelly, Empyrean CEO, stated: "We look forward to re-commencing rig mobilisation operations as soon as weather conditions allow for safe working conditions. Based on the current long-range forecast, we do not expect the wait to be very long."
Empyrean intends to provide a further update on its progress after weather conditions allow rig operations to re-start. The company also explains that COSL will provide a new anticipated spud date once sea conditions improve and operations can re-commence, adding that safety protocols require sea conditions to be six or less on the Beaufort Scale for towing and anchoring operations expected to take four days in total.
The well is anticipated to take approximately 26 days to drill to total depth on a trouble-free basis as no overly challenging drilling zones are anticipated with the Jade well design and program. Although, if the well intercepts a hydrocarbon zone – as anticipated – then testing is planned to take approximately a further two weeks.
Empyrean is the operator of Block 29/11 in China with 100 per cent working interest during the exploration phase. However, its partner, CNOOC, may assume a 51 per cent participating interest in the development and production phase in the event of a commercial discovery.
The Jade prospect has a GCA audited mean in place potential of 225 MMbbl and a P10 in place upside of 395 MMbbl, while four of CNOOC's recent nearby discoveries – with gas clouds showing in the overburden on seismic – immediately to the west of the Jade prospect are filled to their P10 potential or even better.