Energean closes Edison deal, inks new gas supply agreements for Karish
Oil and gas company Energean has completed its acquisition of Edison Exploration & Production from Edison S.p.A. Energean has also entered into new gas sales agreements to supply an additional 0.4 Bcm/yr of gas in Israel.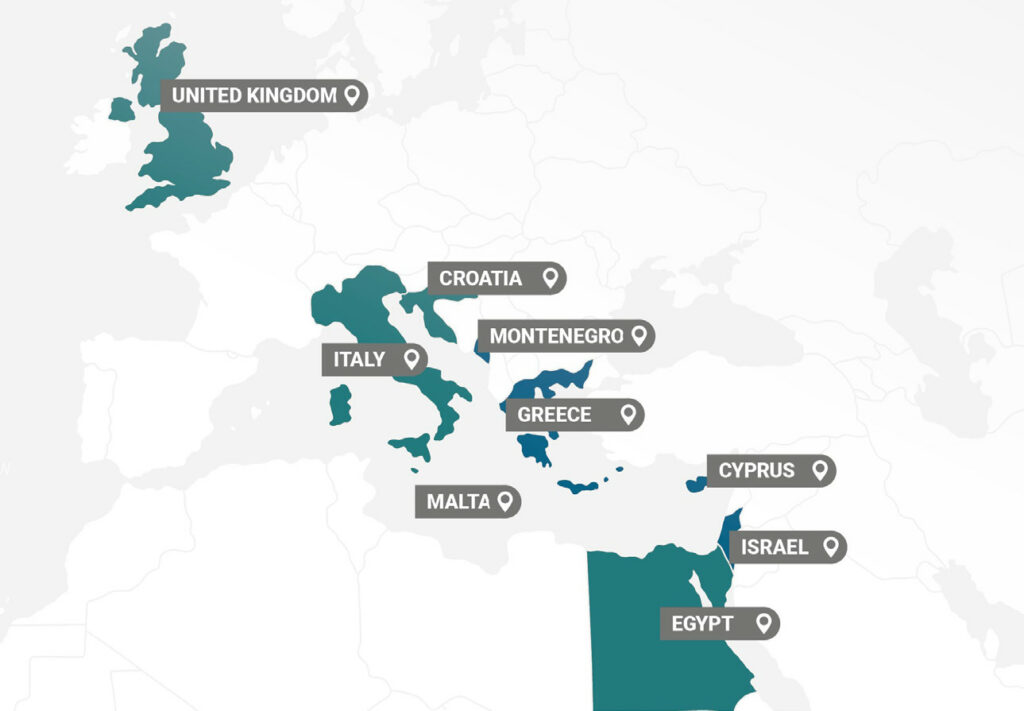 Energean agreed to acquire Edison E&P for an initial consideration of $750 million back in July 2019.
Edison E&P's portfolio of assets included producing assets in Egypt, Italy, Algeria, the UK North Sea and Croatia, development assets in Egypt, Italy and Norway and balanced-risk exploration opportunities across the portfolio.
However, the deal has not turned out as planned. First, Energean and Edison in April 2020 agreed to exclude Edison E&P's Algeria assets from the previously agreed acquisition.
This was due to difficulties encountered in obtaining the consent of the Algerian authorities in respect of the Edison E&P assets located in Algeria.
Later, Energean and Edison in June 2020 further changed their deal to also exclude Edison's Norwegian subsidiary.
Due to this revision, Energean negotiated a total of $466 million of discounts for its acquisition of Edison E&P, the headline cost of which had been reduced to $284 million.
Announcing the completion of the deal with Edison, Energean said on Thursday that the gross consideration for the transaction, as at the locked box date of 1 January 2019, is $284 million and the final net consideration (net of cash acquired), as of today, is $203 million.
In connection with the completion of the acquisition of Edison E&P, an application has been made to the Financial Conduct Authority and to the London Stock Exchange.
The application was for 177,089,406 ordinary shares of 1 pence each in the company to be re-admitted to the premium listing segment of the Official List of the Financial Conduct Authority and to trading on the main market for listed securities of the London Stock Exchange.
Re-admission is expected to occur at 8am on 18 December 2020.
Mathios Rigas, CEO of Energean, commented: "Completion of our acquisition of Edison E&P marks a key milestone along our path to becoming the leading independent, gas-producer in the Mediterranean and significantly advances us towards our goal of delivering material free cash flows and shareholder returns in a sustainable way".
Energean: new gas deals in Israel
Energean also said on Thursday it has entered into a new set of agreements and amendments to existing agreements with Rapac Energy Limited and its related companies to supply an additional amount averaging 0.4 Bcm/yr of gas for terms of between 6 and 15 years starting from first gas from the Karish gas development project.
The agreements include take-or-pay, exclusivity and floor pricing provisions.
Energean Israel now has gas sales agreements in place to supply approximately 7.4 Bcm/yr of gas on plateau.
All contracts contain provisions for take-or-pay and / or exclusivity, and floor pricing, ensuring that Energean's revenue stream in Israel is secured, predictable and largely insulated from global commodity price fluctuations, supporting Energean's target to begin paying a dividend following first gas from the 8 Bcm/yr Karish project, which is currently expected in 4Q 2021.