Energean Power FPSO hull reaches Singapore but yard operations in two-week halt
Energean's hull for the Energean Power FPSO, meant for the Karish and Tanin development offshore Israel, has arrived at the Sembcorp Marine's shipyard in Singapore for topside integration. However, the integration works will not start for at least another two weeks due to a temporary halt of operations at the yard.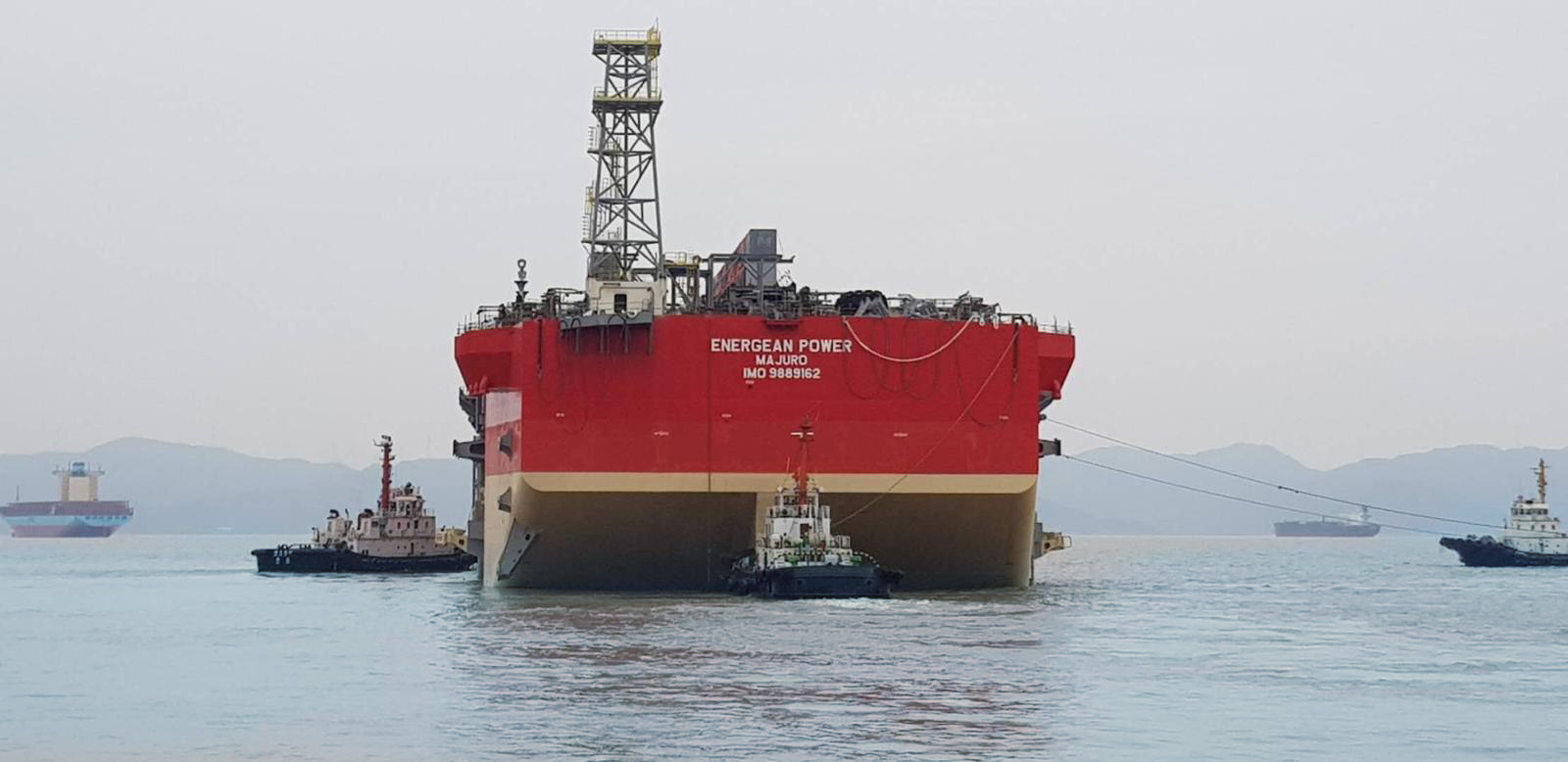 The hull started its journey from a COSCO yard in China heading towards Singapore on 3 April 2020.
Energean said on Wednesday that the Energean Power FPSO hull had arrived at the Sembcorp Marine Admiralty Yard in Singapore on 15 April 2020.
While in Singapore, the FPSO topsides will be integrated, before the completed FPSO is towed to the Karish field in Israel for installation and hook-up.
However, upon arrival, Energean was informed of a two-week temporary halt to operations at the yard, starting 17 April 2020, which is intended to reduce the risk of COVID-19 transmission.
Sembcorp Marine will secure the hull mooring during this period.
Energean said in March that good progress had been made on the construction of the topsides in Singapore, and Energean was working with TechnipFMC to mitigate the impact of the deferred sail away from China on Practical Completion of the project.
During 2020, all components of the subsea production system will be installed using vessels provided by TechnipFMC. The first gas on the Karish project is on track for H1 2021.