Eni: Coral-Sul FLNG project is on track
Italian oil and gas company Eni said the Coral-Sul FLNG project for Mozambique is on track, with the FLNG vessel being completed at Samsun Heavy shipyard in South Korea.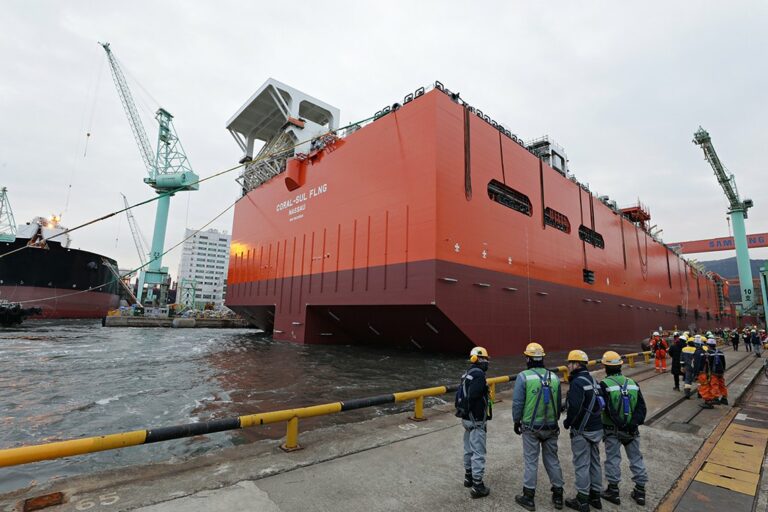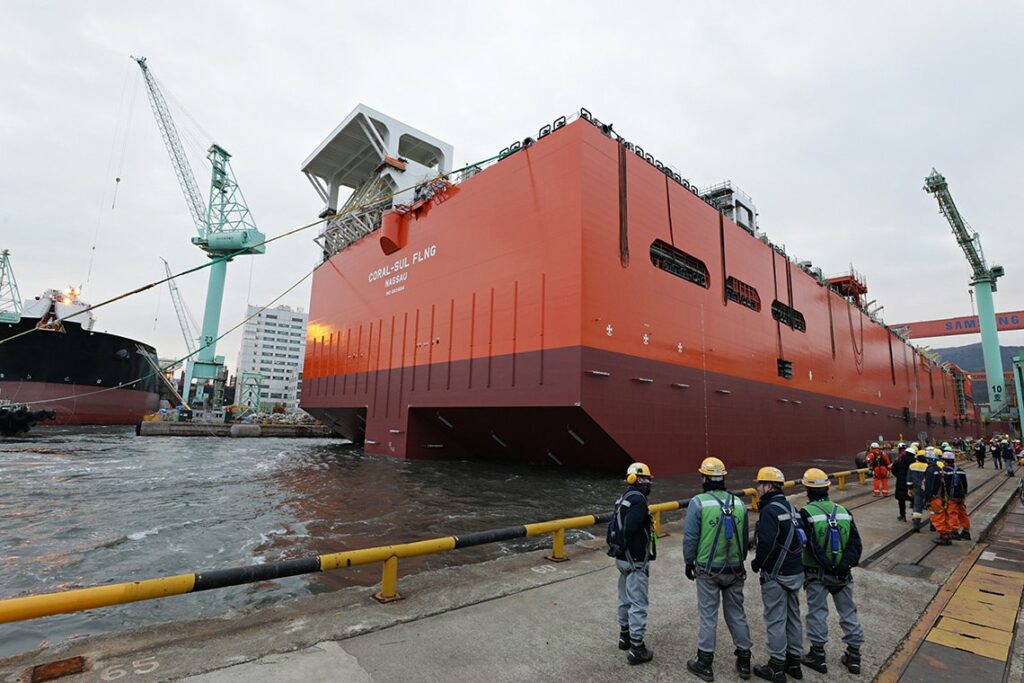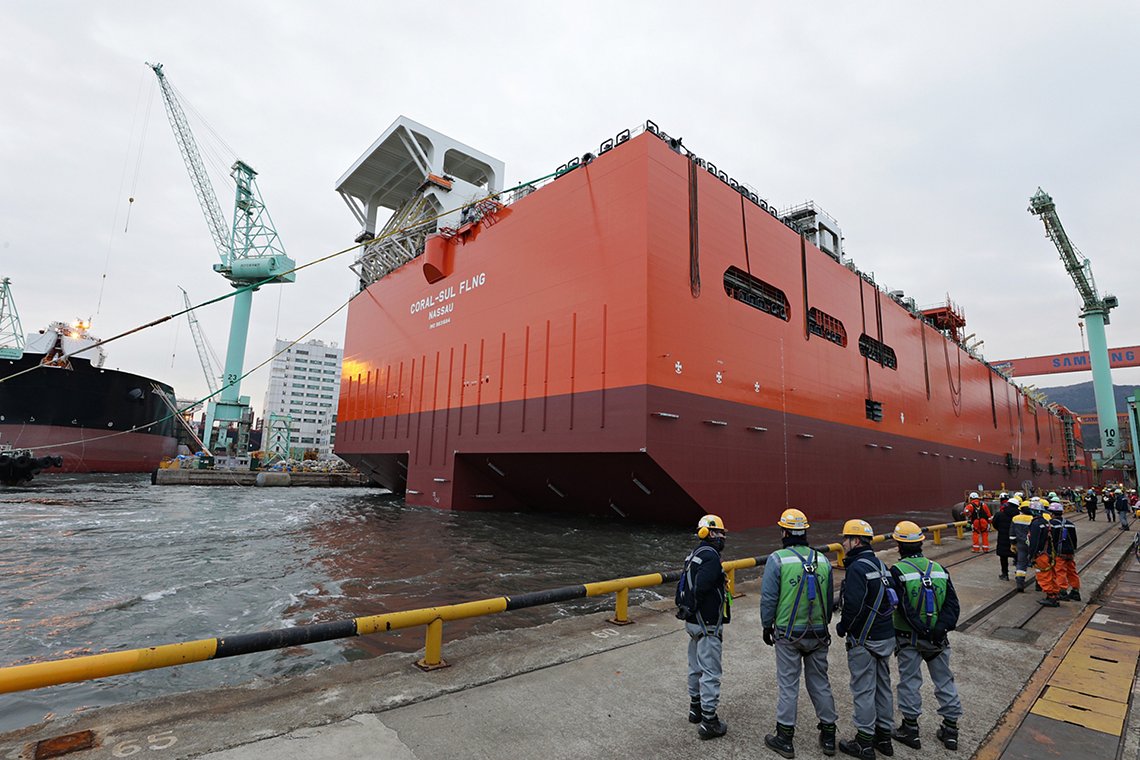 On 5 November, Eni CEO Claudio Descalzi met with Mozambique president Filipe Nyusi to update him on the Eni-led Coral-Sul project.
Specifically, Coral South is a landmark project for the industry; it is to project Mozambique onto the global LNG stage through the development of gas resources.
With a capacity of 3.4 million tonnes of LNG annually, the FLNG vessel will be located offshore in Mozambique. It will produce gas from the Coral offshore gas field. Additionally, the Coral field has approximately 16 trillion cubic feet of gas in place. Eni discovered it in May 2012.
The company reports the project is on track and the Coral-Sul FLNG is almost ready. When completed, it will become the world's first ultra-deepwater FLNG and the first LNG producer in Mozambique.
To remind, the construction of the FLNG hull and topside modules started in September 2019. The hull launched in January 2020, followed by the lifting of the first topside module in May 2020.
Descalzi and Nyusi also discussed opportunities in the agro-industrial chain.
Finally, Descalzi updated Nyusi on the status of the company's forestry initiatives in the country. Through these, Eni will be able to progressively achieve net-zero emissions and potentially supply the Coral-Sul FLNG project with carbon credits.