Eni, HitecVision to set up new upstream player in Norway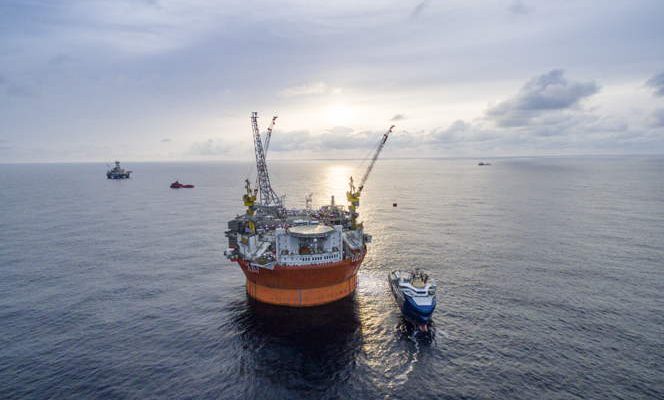 Italy-based energy company Eni and private equity investor HitecVision have made an agreement to merge Point Resources into Eni Norge and rename the company Vår Energi.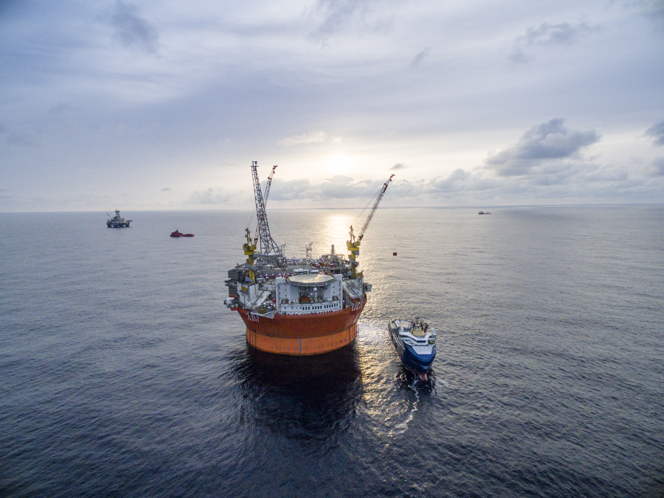 The combined entity will be an independent Norwegian exploration & production company, built on the existing organizations and leveraging on complementary strengths, Eni and HitecVision said in a joint statement on Monday.
The portfolio of the combined company will have a wide geographical coverage, from the Barents Sea to the North Sea, producing around 180,000 barrels of oil equivalent per day (boepd) this year from a portfolio of 17 producing oil and gas fields. The company will have reserves and resources of more than 1,250 million barrels of oil equivalent (Mboe).
Production is expected to reach 250,000 boepd by 2023 after developing more than 500 Mboe in ten existing assets, with a breakeven price of less than $30 per barrel.
It is worth mentioning that HitecVision created Point Resources in 2016 by merging three oil companies it managed through private equity funds, Pure E&P AS (previously Rocksource), Spike Exploration AS, and Core Energy AS. The merger was completed in June 2016.
Plans to invest $8 billion
Eni and HitecVision also said that the new company plans to invest more than NOK 65 billion ($8 billion) over the next five years to bring these projects on stream, revitalize older fields and explore for new resources. The extended presence in the Norwegian waters will allow the company also to expand further its portfolio through both future exploration bid rounds and M&A transactions.
Claudio Descalzi, CEO of Eni S.p.A stated: "This is a fundamental step ahead in our strategy to reinforce Eni's presence in OECD countries with further upstream potential, such as Norway. The high quality of the human capital as well as of the assets in the portfolio, together with the expansion opportunities still available in Norway, will create a significant upside value to the shareholders of the merged company."
Ole Ertvaag, CEO and Founding Partner of HitecVision commented: "We are proud to bring together two E&P organizations that each have a history in Norway going back to the very beginning of our oil and gas industry, with license no. 001 from 1967 and participation from the start in Ekofisk, the first oil field in Norway. After more than fifty years Norway still has very significant oil and gas resources, and the combination of Eni and Point builds on decades of experience to create an all-new company for the decades ahead."
Morten Mauritzen, CEO of Point Resources, said: "Point Resources has come a long way in a short time since acquiring ExxonMobil's operated business in Norway last year. Vår Energi will be one of the largest independent E&P companies in Norway, with strong growth ambitions for the future. A large portfolio of operated and non-operated fields, increased focus on exploration and many development projects means that it will go forward as one of the most exciting companies in the industry."
Philip D. Hemmens, Managing Director of Eni Norge, added: "The new company shall have the ambition, capacity and competency to deliver on its aggressive growth plans to be a safe and sustainable independent Norwegian E&P company for many years to come."
Point Resources VP to head new entity 
The new company will have a total of about 800 employees, including both offshore and onshore staff. Kristin F. Kragseth, currently Vice President Production of Point Resources, will become CEO of the combined entity, while Philip D. Hemmens will be the Chairman of the Board. Both Hemmens and Mauritzen will remain in their respective positions until completion of the merger.
Vår Energi AS will be jointly owned by Eni (69.6%) and by HitecVision (30.4%). The shareholders have agreed the key strategy and objective of the company.
The combination has been agreed between the owners of the two companies, and the ordinary consultations with employees and unions will now be initiated, as will an integration project with broad participation from both organizations. The combination is subject to customary closing conditions and regulatory approvals and is expected to be completed by the end of 2018.