Eni Starts Sankofa Gas Production in OCTP Off Ghana
Eni has started gas production from the Sankofa field in the Offshore Cape Three Points (OCTP) integrated oil and gas project, in Ghana.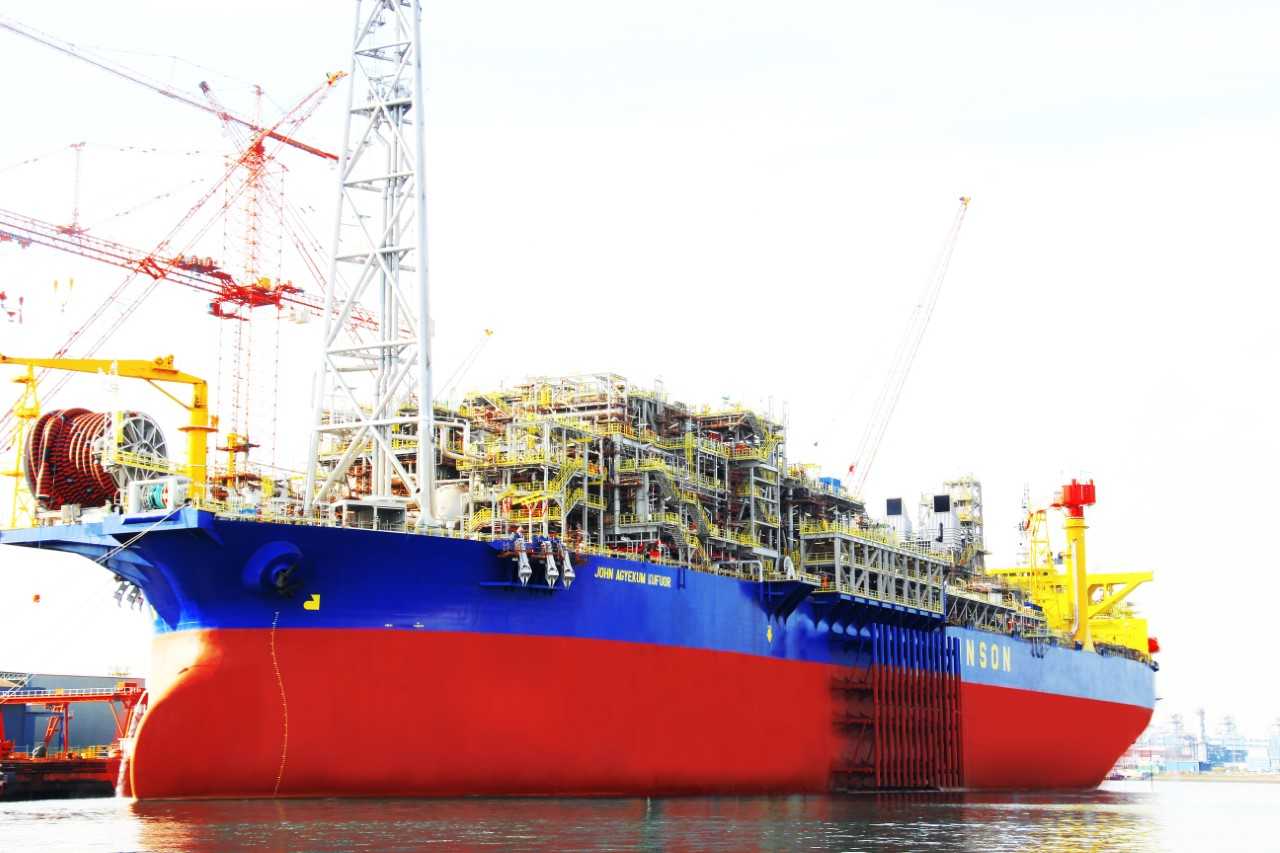 The field will provide 180 million standard cubic feet per day (mmscf/d) for at least 15 years, enough to convert to gas half of Ghana's power generation capacity, the company said.
Production started from two of the four deep-water subsea wells connected to the Floating Production, Storage and Offloading (FPSO) vessel 'John Agyekum Kufuor'.
After the final steps of commissioning of the offshore facilities, production will gradually flow via a dedicated 60km pipeline to the Onshore Receiving Facility (ORF) in Sanzule, where gas will then be compressed and distributed to Ghana's national grid.
"OCTP combines value creation with social and environmental sustainability", said Eni CEO Claudio Descalzi. "OCTP gas will contribute to Ghana's energy stability, which is a prerequisite for industrial and economic growth, while at the same time helping reduce harmful emissions. It is an evidence of Eni's commitment to sustainable development and long term partnership with host countries, where we can grow only if we grow together."
Eni is the operator of the OCTP Integrated Oil & Gas Development Project with 44.44% stake. Furthermore Vitol holds 35.56% and holds GNPC 20% interest.