Ensco 72 rig to drill Colter appraisal well off UK
Corallian Energy has signed a contract with drilling contractor Ensco for a jack-up rig to drill the Colter appraisal well off the UK.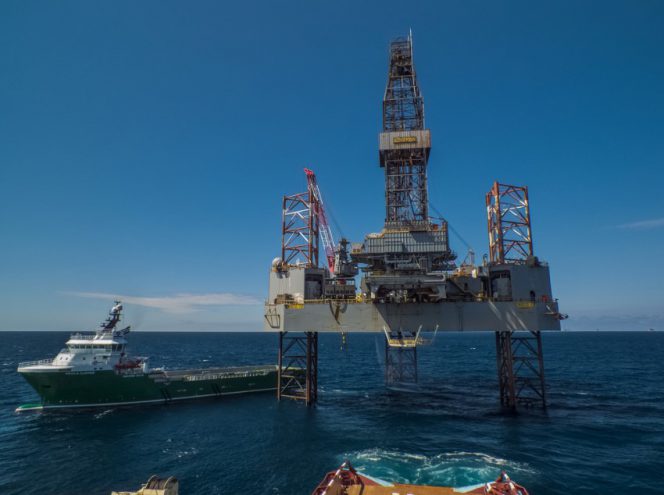 ---
United Oil & Gas, Corallian's partner in the P1918 license in the Wessex Basin, said on Friday that the deal was signed for the Ensco 72 jack-up rig.
The company added that the rig site survey was completed and that it would allow drilling operations at the well to begin as planned in the fourth quarter of 2018.
It is worth noting that Corallian entered into a letter of intent with drilling contractor Ensco back in May for the provision of a jack-up rig for the drilling of the Colter and Wick wells offshore the UK.
The well will appraise a discovery that lies immediately to the south of Europe's largest onshore oil field at Wytch Farm where over 450 mmbbls were produced to date from the Sherwood Sandstone reservoir.
Colter was discovered in 1986 by well 98/11-3 which encountered a 10.5m oil column in the Sherwood Sandstone. The well will be drilled in an area updip of the existing discovery, targeting gross unrisked mid-case volumes of over 19 mmbbls recoverable oil.
United Oil & Gas CEO, Brian Larkin, said: "We are delighted that the rig contract has been finalized and operations at the Colter well are continuing to progress as planned. Colter is in an excellent location, and we believe there to be significant potential in this play, which has yielded Europe's most prolific onshore field at Wytch Farm.
"With independently assigned gross unrisked mid-case contingent resources of 4 mmbbls and additional unrisked mean-case gross prospective resources of 15 mmbbls, Colter offers huge potential for the company and its shareholders."
In a separate statement, Upland Resources said that Corallian also hired the Ensco 72 rig for the drilling of the Wick prospect on the P2235 license.
Regarding other assets, Larkin added: "Colter will be the second well in which United has participated within the last twelve months, the first being the successful Podere Maiar well in Italy. Here plans to develop a 150,000 cubic meters of gas per day facility are well advanced, while a 3D seismic program is proposed for early 2019 to progress additional targets within the license.
"Elsewhere workstreams are running concurrently across our portfolio, including the processing and interpretation of 3D seismic over the high grade 200 mmbbl Colibri target on the Tullow Oil-operated Walton Morant license, offshore Jamaica; ongoing discussions with potential farm-in partners for our North Sea assets; as well as advancing due diligence on several new potential opportunities."
Related news
List of related news articles