Ensco, Rowan get UK clearance for merger
Offshore drilling company Ensco and its rival Rowan Companies have received approval from the UK competition authorities for their imminent merger.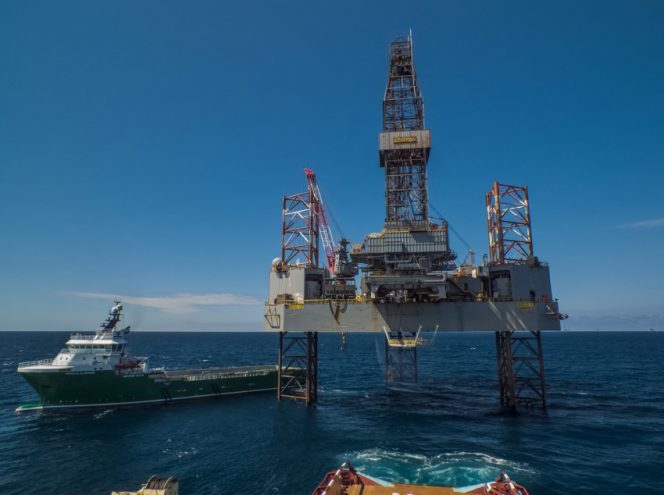 Ensco on Friday said the United Kingdom's Competition and Markets Authority gave its clearance, adding that the transaction remained subject to satisfaction or waiver of certain other conditions, including approval by the shareholders of both Ensco and Rowan along with other regulatory and court approvals. Ensco's General Meeting to approve resolutions relating to the transaction with Rowan is scheduled for Thursday, February 21, 2019.
In a separate statement on Friday, Rowan confirmed it had received clearance from the UK's Competition and Markets Authority for its pending combination with Ensco.
As reported in January, Ensco and Rowan signed an amended transaction agreement under which the companies will combine in an all-stock transaction.
Under the terms of the amended transaction agreement, upon closing, Rowan shareholders will receive 2.750 Ensco shares for each Rowan share. All other terms and conditions of the transaction agreement that Ensco and Rowan entered into on October 7, 2018, remain the same.
According to company statements from October 2018, the combined fleet of the two companies would consist of 28 floating rigs (semi-subs and drillships) and 54 jack-ups. The number includes two drillships and one jack-up rig under construction and does not include rigs which are part of Rowan's ARO joint venture in Saudi Arabia.
Within the fleet of 28 floating rigs are 25 ultra-deepwater rigs capable of drilling in water depths of greater than 7,500 feet, with an average age of six years. According to Ensco, the combined fleet will also have the second-largest fleet of the highest-specification drillships in the industry, with 11 of these seventh generation ultra-deepwater rigs.
As for the jack-ups, the 54-rig jack-up fleet would include 38 units that are equipped with "many of the advanced features requested by clients with shallow-water drilling programs," such as increased leg length, expanded cantilever reach and greater hoisting capacity. Among the combined company's jack-up fleet are seven ultra-harsh environment units and nine additional modern harsh environment rigs.
Offshore Energy Today Staff