Equinor awards lay-up contract on Sverdrup to Jacktel's Haven rig
Norwegian accommodation provider Jacktel, a subsidiary of Master Marine, has agreed with Equinor that its accommodation rig Haven will be laid up at Johan Sverdrup field off Norway following the expiry of the firm contract on December 7, 2019.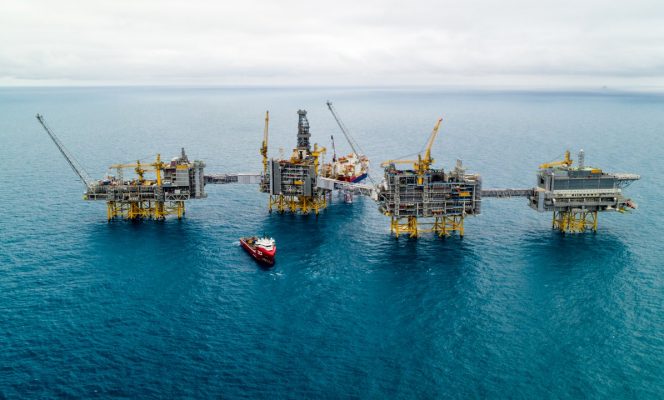 Jacktel said on Friday that Equinor would have the option to use up to 300 beds during the lay-up period, and Jacktel has the option to terminate the contract at any time in the period between December 7, 2019, and April 15, 2020, in order to take on another contract. The Haven can accommodate up to 400 personnel.
The agreement covers a period of 130 days. The contract value is between $6.4 million and $25.7 million pending bed utilization of the vessel.
According to its owner, Haven is currently running on power from shore reducing the operations carbon footprint significantly compared to a traditional DP semi.
Haven began providing accommodation services for Equinor at the Johan Sverdrup field in June 2018 under a contract awarded back in November 2015. Ahead of its Sverdrup gig, the rig was upgraded by the UAE-based provider of rig services, Lamprell.
The Equinor-operated Johan Sverdrup field, located in the North Sea, is currently being developed and Equinor is preparing for production start in October this year, one month ahead of schedule.
Phase 1 has a forecast gross production level of up to 440,000 barrels of oil per day. After reaching a plateau for the first phase of the Johan Sverdrup development, expected during the summer of 2020, Equinor expects operating costs below $2 per barrel. The operator also expects cash flow from operations of around $50 per barrel in 2020, based on a real oil price of $70 per barrel, partly as a result of the phasing of tax payments in the ramp-up phase.
Phase 2 of the development will add a further processing platform and subsurface equipment to the facilities and is expected to start production in 4Q 2022. In 2023, when production is at its maximum level, 660,000 barrels of oil will be recovered per day.