Equinor strikes oil near Johan Castberg field
Norwegian oil and gas major Equinor has made an oil discovery near the Johan Castberg field, located in the Barents Sea offshore Norway.
The Norwegian Petroleum Directorate (NPD) said on Wednesday that the discovery was made with the 7220/7-4 wildcat well – a prospect named Isflak – located in the Equinor-operated production licence 532.
The well was drilled about 10 kilometres southwest of the 7220/8-1 discovery well on the Johan Castberg field in the Barents Sea and 210 kilometres northwest of Hammerfest.
According to the NPD, the objective of the well was to prove petroleum in reservoir rocks from the Middle to Early Jurassic Age – the Stø and Nordmela formation.
The well encountered a total oil column of 109 metres in the Stø and Nordmela Formation, of which about 90 metres were sandstone of moderate to good reservoir quality. The oil/water contact was encountered 1,897 metres below sea level.
The well was drilled to a vertical depth of 2,080 metres below sea level and was terminated in the Tubåen formation from the Early Jurassic Age. Water depth at the site is 351 metres. The well will now be permanently plugged and abandoned.
It is worth noting that this is the eleventh exploration well in production licence 532, which was awarded in the 20th licensing round in 2009.
Preliminary estimates place the size of the discovery between 5 and 8 million standard cubic metres of recoverable oil, corresponding to 31 – 50 million barrels of recoverable oil. The well was not formation tested, but data acquisition and sampling were conducted.
The licensees – Equinor, Petoro, and Vår Energi – will evaluate the discovery with a view toward a possible tie-in to the Johan Castberg field.
Drilling of the well was done by the Transocean Enabler drilling facility, which will now continue on to drill development wells in connection with the development of the Johan Castberg field, also operated by Equinor.
To remind, Equinor received consent from Norway's Petroleum Safety Authority to drill the Isflak prospect using the Transocean Enabler in late November 2020. The drilling permit for the well was given by the NPD in early February.
In a separate announcement, Equinor said that the 7220/7-4 well was the first of four planned exploration wells for the company in the Barents Sea this year, either as operator or partner.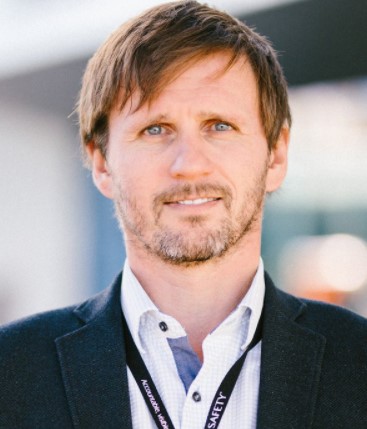 Nick Ashton, Equinor's SVP for exploration in Norway, stated: "Succeeding in the Barents Sea requires perseverance and a long-term perspective. This discovery strengthens our belief in the opportunities that exist, not least around the Castberg, Wisting, Snøhvit and Goliat areas.
"Equinor has been developing strong specialist communities for exploration, development and operations in Harstad and Hammerfest over many years. The follow-up of this discovery may strengthen this work".