Euronav offloads VLCC oldie
Belgium's tanker shipping company Euronav has disposed of TI Hellas, one of its oldest very large crude carriers (VLCCs).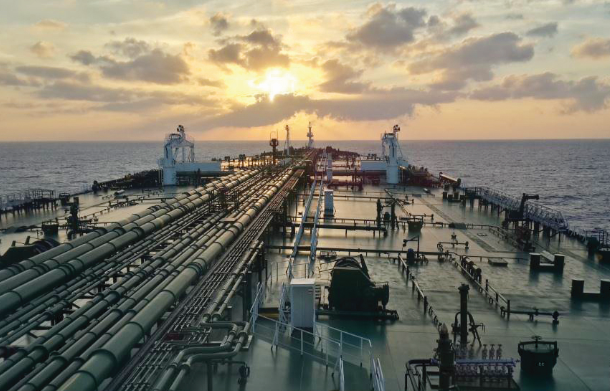 The 319,254 dwt tanker has been sold for $38.1 million. Euronav expects to record a capital gain on the sale of about $1.6 million in the current quarter.
Although Euronav did not disclose the buyer of TI Hellas, VesselsValue's data shows that the company in question is Greece-based Altomare which purchased the vessel in April.
"The vessel will be delivered to her new owners at the end of May after completion of the current voyage," Euronav informed.
As part of its fleet rejuvenation strategy, the tanker company has since the beginning of the year sold one VLCC and two Suezmax vessels – all over 15 years of age — but also aquired four newbuild Eco-type VLCC resales due for delivery later in 2020 and early 2021.
Yesterday, Euronav released its financial report for Q1 2020 which shows a profit increase of more than 1000 per cent. Profit for the period stood at $225.6 million, compared to $19.5 million seen in Q1 2019.
The surge was attributed to a very robust freight market driven by increased crude supply and buoyant crude storage demand. As previous reports showed, tankers have been in high demand for storing crude amid a shortage of on-shore storage capabilities and plunging demand for oil due to COVID-19 shutdowns.
Euronav's owned and operated fleet consists of 2 V-Plus vessels, 41 VLCCs, 25 Suezmaxes and 2 FSO vessels.
Related news
List of related news articles