Ex-Valaris boss joins private equity firm to help build energy transition portfolio
A former CEO of Valaris is joining SCF Partners, a private equity group based in Houston, Texas and with offices in Calgary, Singapore, and Aberdeen. The appointment is meant to help the company build its energy transition portfolio.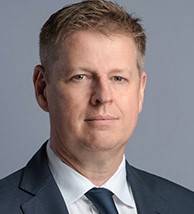 SCF Partners has revealed that Dr. Tom Burke has joined SCF as an operating partner, working from London, England. Before joining SCF, Dr. Burke was a Director, President and Chief Executive Officer of Valaris, the world's largest offshore drilling contractor.
Valaris announced Burke's resignation in August 2021, which became effective on 2 September 2021. As a result, Anton Dibowitz was named the interim president and CEO. Dibowitz then in December moved from interim to a permanent role of Valaris CEO and President.
Prior to Valaris, Burke was CEO and President of LeTourneau, a global manufacturing company in the mining, forestry, and energy equipment business. Previous to his work at LeTourneau, Dr. Burke was Vice President for Corporate Development and then a Division President of Complete Production Services, where he helped build the company into one of SCF's most successful investments, the company said. Earlier in his career, he worked at McKinsey & Company and Schlumberger.
Dr. Tom Burke noted, "My previous experience with SCF, working with Complete Production Services, was highly enjoyable and rewarding. I look forward to leveraging my past experiences to help build SCF's energy transition portfolio."
Colin Welsh, International Partner at SCF, said: "I am delighted that Tom will be joining SCF to help us develop our international companies, particularly our growing energy transition investments."
"Tom's experience running large, global and offshore businesses will be very valuable to Score, Hydrasun, and to new SCF energy transition opportunities under development."
Andy Waite, Co-President at SCF, stated: "He was one of the key entrepreneurs and leaders behind the development of Complete Production Services, one of SCF's most successful investments over our 30+ year history. His technical background, experience developing and executing both organic and M&A growth strategies, and his leadership will bring tremendous additional capabilities to SCF and to our companies."
Meanwhile, Valaris this week revealed fresh new deals for its rigs in Saudi Arabia and in Australia, the Gulf of Mexico, and the North Sea.