Excelerate Energy purchases FSRU Sequoia
US-based LNG player Excelerate Energy has completed the purchase of the floating storage regasification unit (FSRU) Sequoia.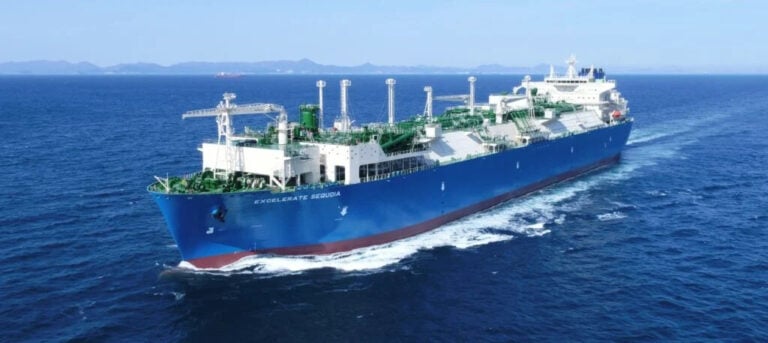 The FSRU was purchased for a price of $265 million from Anemoesa Marine Inc., a company incorporated under the laws of the Republic of the Marshall Islands.
Last month, Excelerate Energy closed on an amended and restated $600 million senior secured credit facility, consisting of a $350 million revolving credit facility and a $250 million term loan. Proceeds from the term loan and cash on hand were used to purchase the FSRU Sequoia.
"We are proud to add the FSRU Sequoia to the Excelerate portfolio of fully owned assets", said Steven Kobos, President and CEO of Excelerate. "Acquiring the Sequoia, at a price well below current market value, ensures the vessel will remain an integral part of the Excelerate fleet for the long term. We look forward to continuing to utilize the FSRU Sequoia to provide flexible access to cleaner and more reliable energy to our valued markets."
The FSRU Sequoia was delivered as a newbuild to Excelerate Energy's fleet in June 2020 under a five-year bareboat charter. The unit has a storage capacity of 173,400 cbm and can operate as both an FSRU and a traditional LNG carrier. The FSRU is currently providing regasification services at the Bahia Regasification Terminal in Bahia, Brazil.