Excelerate Energy signs 10-year FSRU charter deal with Petrobras
Texas-based LNG company Excelerate Energy has signed a ten-year contract with Brazilian state-owned oil and gas giant Petrobras to charter the floating storage and regasification unit (FSRU) Sequoia.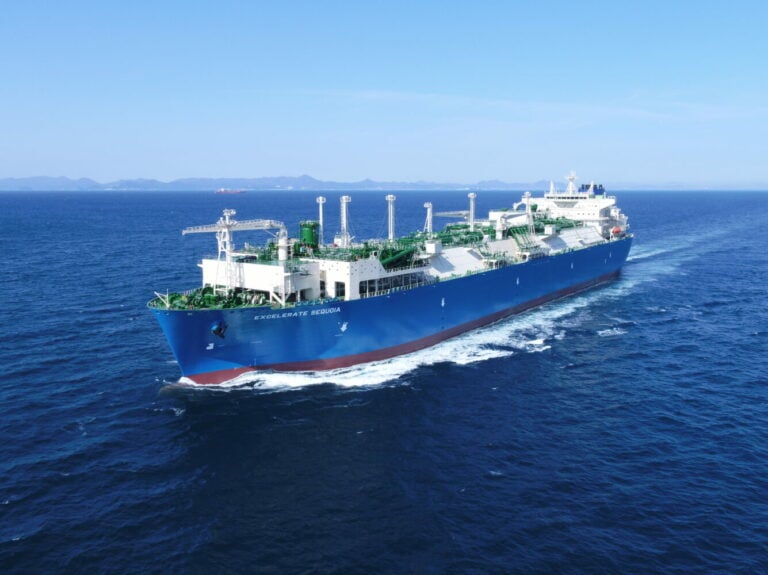 Under the agreement, which will commence on January 1, 2024, Excelerate will continue to deploy the FSRU Sequoia to provide regasification services in Brazil, primarily at the Bahia regasification terminal in Salvador.
Earlier this year, Excelerate completed the purchase of the 173,400 cubic meter FSRU, which was delivered as a newbuild to its fleet in June 2020 under a five-year bareboat charter.
Commenting on the agreement with Petrobras, Steven Kobos, President and CEO of Excelerate, said: "Brazil is an excellent market. This agreement is an important step in furthering Excelerate's long-term sustainable growth plan in South America. Deploying the Sequoia for 10 more years will position Excelerate well to support Brazil's efforts to strengthen its energy security. We have been a reliable partner to Petrobras for more than a decade, and we are committed to maintaining that partnership and supporting the energy transition for all Brazilians."
The U.S. company has been providing regasification services in Brazil at Petrobras's LNG import terminals since 2012. In addition to the Sequoia, Excelerate's FSRU Experience is currently providing regasification services in Brazil.
Maintaining a continued presence in the Brazilian market is a fundamental part of Excelerate's strategic position as a reliable backstop to the country's energy system for which intermittent renewable energy contributes approximately 85%, the company stated.
Furthermore, the latest agreement is also said to highlight Excelerate Energy's commitment to using its flexible FSRU fleet to enhance energy security and reliability for its customers around the world. The deal also expands the company's core regasification business, which allows for increased visibility to predictable near-term and long-term earnings and cash flows.
Last year, Excelerate Energy signed a binding shipbuilding contract with South Korean shipyard Hyundai Heavy Industries (HHI) for a new FSRU. The newbuild will have a storage capacity of 170,000 cubic meters and is scheduled for delivery in June 2026.