Exowave starts testing wave energy prototype offshore Belgium
Danish clean energy start-up Exowave has deployed the scale model of its wave energy technology at the Blue Accelerator test platform, located just off the Port of Ostend in Belgium.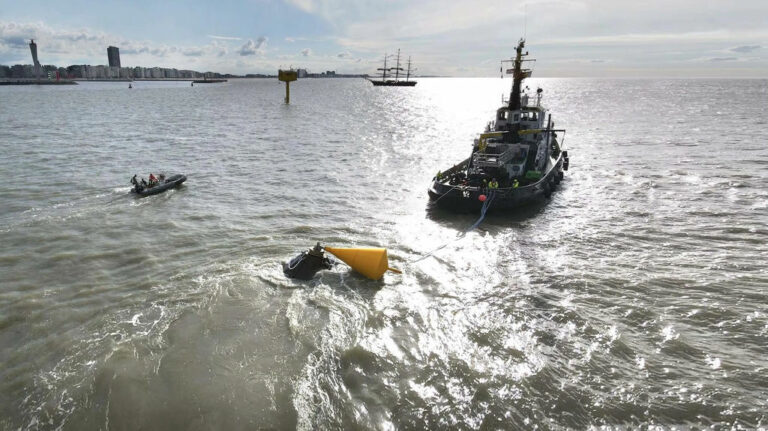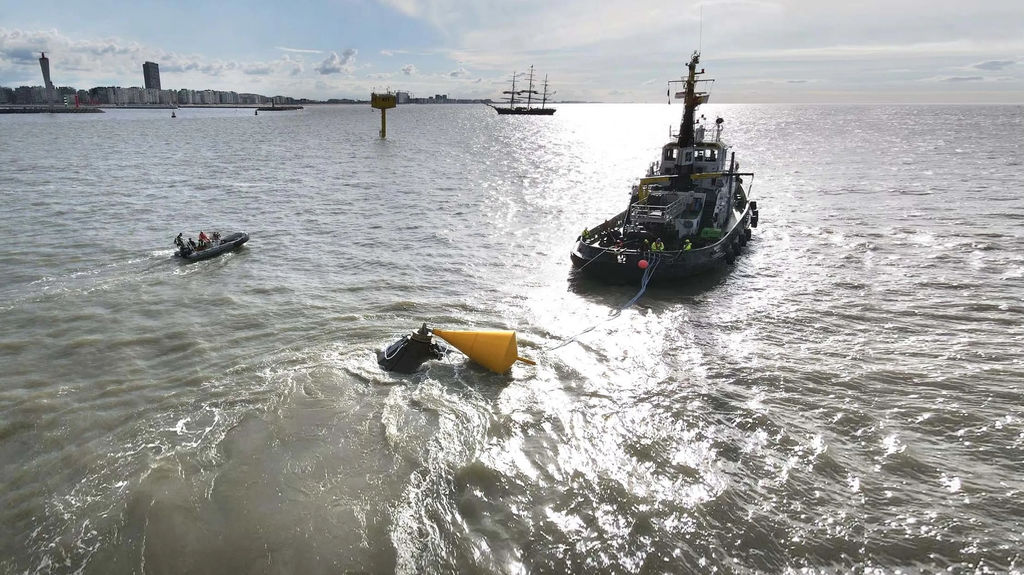 Exowave's scale model, weighing 19 tons with the height of 7.2 meters, has been deployed on the seabed at the end of September for a test campaign in real, offshore environment.
The wave energy technology has been connected to the Blue Accelerator with a data cable to collect information on the conversion of wave energy in different wave heights and current strengths.
Blue Accelerator is a test platform for blue energy innovation, developed by German company NEMOS and West Flanders Development Agency POM West-Vlaanderen.
According to the agency, the generated data will be continuously collected and processed on board the Blue Accelerator and sent to land via data connection.
After the test period, the wave energy converter will be disconnected and retrieved to the port.
"The test will take place on the seabed and will cover roughly 25 square meters. The cone-shaped flap of the wave energy converter will only be visible at low tide," POM West-Vlaanderen said.
The Exowave wave energy technology is based on the oscillating wave surge converter that extracts the kinetic energy from the ocean waves through bottom-hinged flaps.
The technology can be coupled with complementary market solutions to produce green electricity, cooling of data centers, fresh water for households, agricultural and industry use.
Subscribe and follow
Offshore Energy – Marine Energy LinkedIn