Ostend marine research tower clears design due diligence
The designed components of the Ostend test platform for blue energy innovation are in conformity with the basis of the applicable standards, the independent third-party assessment has found.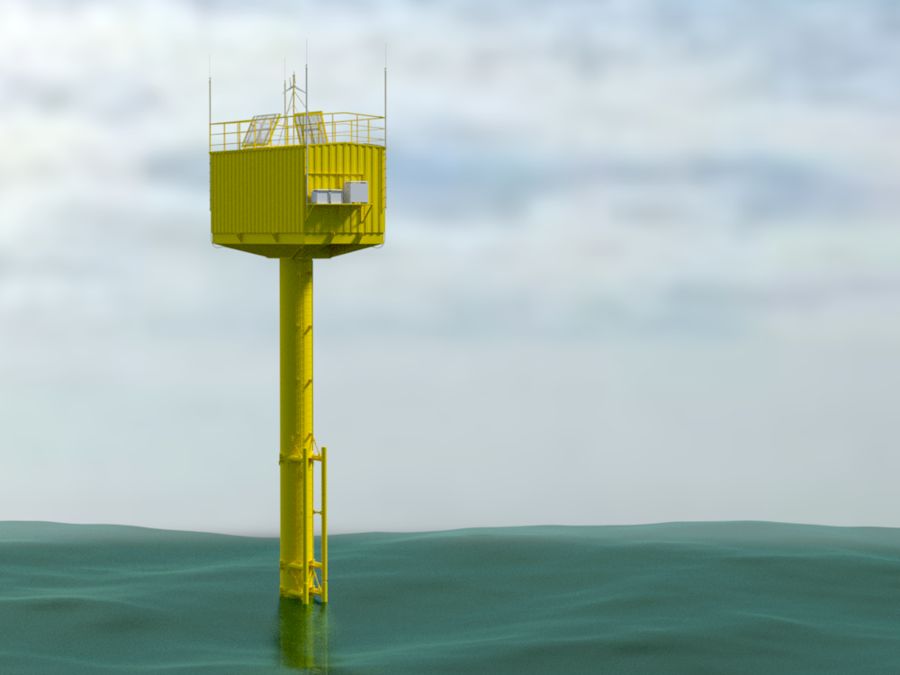 The announcement marks the progression of the technical due diligence process for the test platform named Blue Accelerator, which will accompany the project until commissioning, according to one of the developers – German wave energy company NEMOS.
The NEMOS engineering team will now proceed with the manufacturing relaunch of the research structures' components, and the detailed installation planning in close cooperation with local Belgian manufacturers and installation providers.
The maritime platform, located 500 meters outside the Belgian coastal town of Ostend, will serve as a 'living lab' to perform tests to accelerate the innovation and development of blue energy, and the broader blue economy, according to West Flanders Development Agency POM West-Vlaanderen, the other partner in the project.
In addition to proving that the design complies with all specifications, load assessments and subsequent calculations as well as the software used by the NEMOS engineering team were found to be state-of-the-art, according to the German company.
"The provided design documents resulted in no major queries by the auditing organization as state of the art in the design process of offshore structures," NEMOS said.
The developer of the platform, also expected to be the key 'test user' for its next-generation wave energy converter, NEMOS last month completed real sea testing on the 1:3 scale model of its next-gen wave energy device, whose full-scale variant will be deployed at Ostend.
The development partners also revealed they plan to provide the research infrastructure for other ocean energy and marine research activities for years to come.