Expro completes plug and abandonment gig for Petronas off Mauritania
Oilfield services firm Expro has completed an integrated plug and abandonment (P&A) contract for PC Mauritania 1 Pty Ltd (PCMPL), a subsidiary of Petronas, in Mauritania.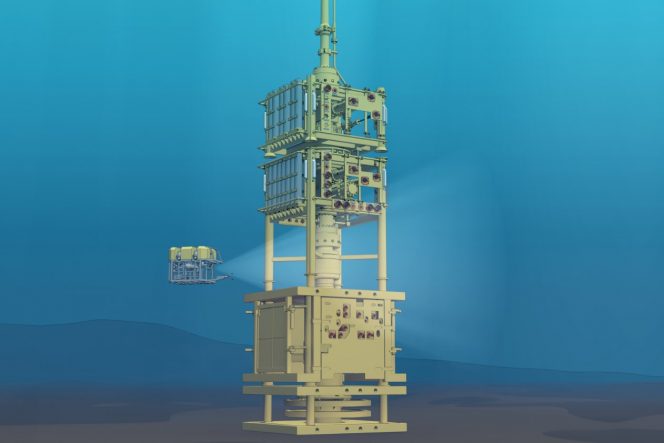 Completed in April, the well intervention scope used Expro's integrated Open Water Intervention Riser System (OWIRS), deployed from the drillship Pacific Santa Ana for the intervention and barrier placement on 15 wells for PCMPL's Chinguetti Field Phase II works.
The scope included supplying the subsea well access system, surface flowhead, umbilicals, topsides control equipment and installation and intervention workover control system (IWOCS) package for controlling both the OWIRS and Xmas tree systems.
Based in Kuala Lumpur and locally in Mauritania, Expro's onshore project management team supported PCMPL throughout the project planning and execution phases.
Worldwide Oilfield Machine (WOM) supported Expro as an alliance partner by providing the subsea well access system and technical support team.
According to Expro, the system's compact nature provided considerable time savings by retrieving the subsea Xmas trees without an additional run.
"The OWIRS system is a highly reliable compact system with an extensive track record in riser to surface subsea well access operations. This system performed over 250 functions during the project with 100% operational uptime and no non-productive time (NPT) incurred," said Graham Cheyne, Expro's vice president of Well Access and Subsea.
"To further demonstrate its reliability post-operation, a gas testing program of work was successfully performed on completion of the 15 wells, prior to any post-job maintenance being carried out and before readiness for the next project."
The Chinguetti field is located in Deep Water Block 4 of PSC B, 80 kilometers west of the Mauritania coastline and some 90 kilometers from the capital Nouakchott.
Discovered in 2001, Chinguetti was the first commercial oil find in Mauritania. The field was brought on stream in 2006 via a leased floating production, storage and offloading vessel (FPSO).