ExxonMobil makes its 10th discovery offshore Guyana, boosts resource estimate
ExxonMobil has made its tenth discovery offshore Guyana and increased its estimate of the discovered recoverable resource for the Stabroek Block to more than 5 billion oil-equivalent barrels.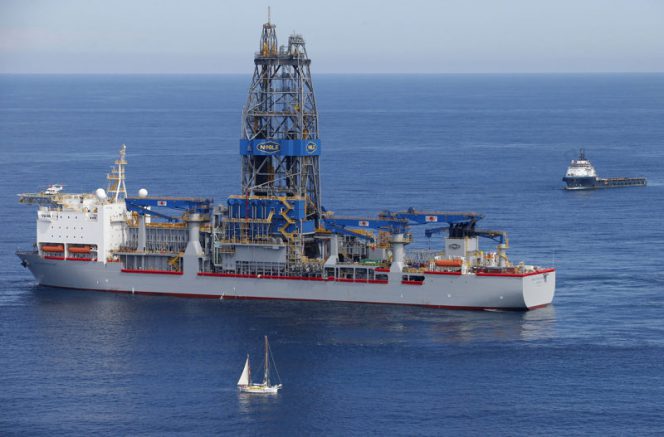 The resource estimate, up from the previous estimate of more than 4 billion oil-equivalent barrels, is a result of further evaluation of previous discoveries and includes a new discovery at the Pluma-1 well, the company said on Monday.
ExxonMobil made its ninth discovery offshore Guyana at the Hammerhead-1 well, marking its fifth discovery on the Stabroek Block in the past year and proving a new play concept for potential development, in late August.
Commenting on Exxon's tenth discovery off Guyana, Neil Chapman, ExxonMobil senior vice president, said: "The discovery of a resource base of more than 5 billion oil-equivalent barrels in less than four years is a testament of our technical expertise and rigorous evaluation and pursuit of high-potential, high-risk opportunities in this frontier area."
"We will continue to apply what we've learned to identify additional exploration prospects and potential future discoveries that will deliver significant value to Guyanese people, our partners and shareholders."
The Pluma-1 well encountered approximately 121 feet (37 meters) of high-quality hydrocarbon-bearing sandstone reservoir. Pluma-1 reached a depth of 16,447 feet (5,013 meters) in 3,340 feet (1,018 meters) of water. The Noble-owned drillship Noble Tom Madden, which arrived in Guyana in late October, began drilling on November 1.
The well is located approximately 17 miles (27 kilometers) south of the Turbot-1 well. The Noble Tom Madden will next drill the Tilapia-1 prospect located 3.4 miles (5.5 kilometers) west of the Longtail-1 well.
Steve Greenlee, president of ExxonMobil Exploration Company, said: "Our ongoing work will evaluate development options in the southeastern portion of the block, potentially combining Pluma with prior Turbot and Longtail discoveries into a major new development area."
Sanctioning of Liza Phase 2 & 3 in 2019
The Liza Phase 1 development is expected to begin producing up to 120,000 barrels oil per day by early 2020, utilizing the Liza Destiny floating storage, production and offloading vessel (FPSO). As previously announced, Liza Phase 2 is expected to start up by mid-2022.
Pending government and regulatory approvals, Liza Phase 2 project sanction is expected in early 2019 and will use a second FPSO designed to produce up to 220,000 barrels per day. Sanctioning of a third development, Payara, is also expected in 2019 with start up as early as 2023.
The Stabroek Block is 6.6 million acres (26,800 square kilometers). ExxonMobil affiliate, Esso Exploration and Production Guyana Limited, is the operator and holds a 45 percent interest in the Stabroek Block. Hess Guyana Exploration holds 30 percent interest and CNOOC Nexen Petroleum Guyana Limited holds 25 percent interest.
"Guyana is a truly world class investment opportunity with multi billion barrels of additional exploration potential," said Hess CEO, John Hess.
Hess added: "The growing resource base on the Stabroek Block further underpins the potential for at least five FPSOs producing more than 750,000 barrels of oil per day by 2025."