ExxonMobil's Cyprus well confirms presence of high-quality gas – gallery
Oil and gas major ExxonMobil has completed drilling operations on its Glaucus-2 appraisal well located in Block 10 off Cyprus, confirming the presence of high-quality gas.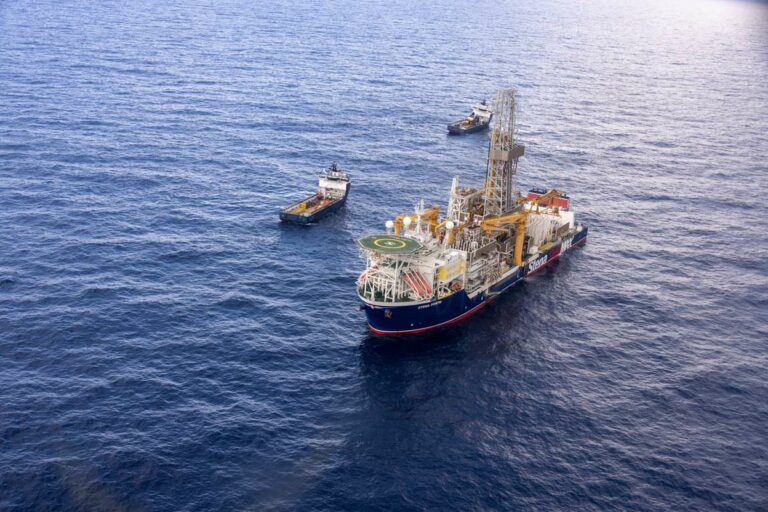 The Glaucus gas discovery was made in February 2019 with estimated in-place resources of 5 to 8 trillion cubic feet of gas. The well was drilled to a final drilling depth of 4,200 meters below sea level in 2,063 meters of water, using the Stena IceMax drillship.
ExxonMobil started drilling the Glaucus-2 appraisal well, using the Stena Forth drillship, back in December 2021. ExxonMobil's partner in Block 10 is QatarEnergy.
In an update on Monday, the country's Ministry of Energy, Commerce and Industry informed that the well has been completed. Drilling operations, which included production tests, demonstrated the presence of a gas reservoir with high-quality characteristics, according to the ministry. This was also confirmed in a tweet by the country's Minister of Energy, Commerce and Industry, Natasa Pilides.
Following the completion, the partnership will proceed with a detailed analysis and evaluation of the collected data, in order to more accurately determine the qualitative and quantitative characteristics of the reservoir, as well as the potential options for development and commercialisation of the discovery. The ministry will be notified about the result of the evaluation as soon as it is completed.
The Stena Forth drillship left the well location on Sunday, 20 March 2022. In 2H 2022, the rig is expected to mobilise from the Eastern Mediterranean to Canada to drill one well, also for ExxonMobil.