Finding NEMO proves challenging for the French
The ocean thermal energy conversion (OTEC) project in Martinique, planned by French companies Naval Energies and Akuo Energy, has been shelved indefinitely due to technical difficulties.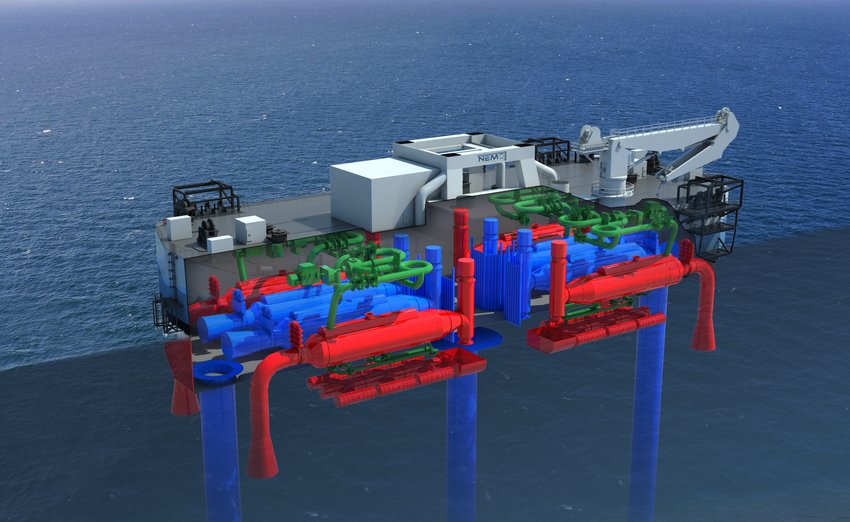 The decision to freeze the project NEMO – short for New Energy for Martinique and Overseas – was made by Naval Energies early in April 2018 due to technical difficulties relating to the main cold-water intake pipe, according to the information provided by Akuo Energy.
OTEC is a form of clean technology that extracts energy from the temperature difference between warm surface ocean water and cold deep seawater, which is suitable for development in the equatorial waters.
The 16MW power plant was planned to be operational in 2018. Naval Energies was responsible for the project's technological choices, while Akuo Energy was tasked with the project development and was due to operate the completed facility.
In this respect, and without any public funding, according to Akuo Energy, it ensured the structuring, organization and delivery of approval requests, the last of which was obtained in February 2017 following a local consultation phase.
This marked the completion of the NEMO project's entire development process as all of the permits required to launch the construction and undertake the industrial commissioning of the NEMO floating OTEC plant on the Bellefontaine site were obtained, Akuo Energy noted.
Commenting on the project's discontinuation announcement, Akuo Energy said "it jeopardises the project's future and makes it impossible for Akuo Energy to sign the technology provider contract with Naval Energies within a timeframe that is compatible with its commissioning commitments. Consequently, Akuo Energy, which carried out all of this project's development stages, notes the impossibility of continuing this project."
Akuo Energy is the French independent renewable energy power producer, which had invested more than € 2.2 billion for a total capacity of 1.1 GW in operation, under construction or with financing underway and over 2GW in projects being developed as of end-2017.
Located in an insular region of France called Martinique in the eastern Caribbean Sea, the pilot NEMO OTEC plant's planned capacity could have covered the electricity needs of 35,000 homes.