First new Tyra topsides installed in North Sea – gallery
Heerema Marine Contractors' giant crane vessel Sleipnir has installed the first new Tyra topside for the TotalEnergies-operated gas project in the Danish North Sea.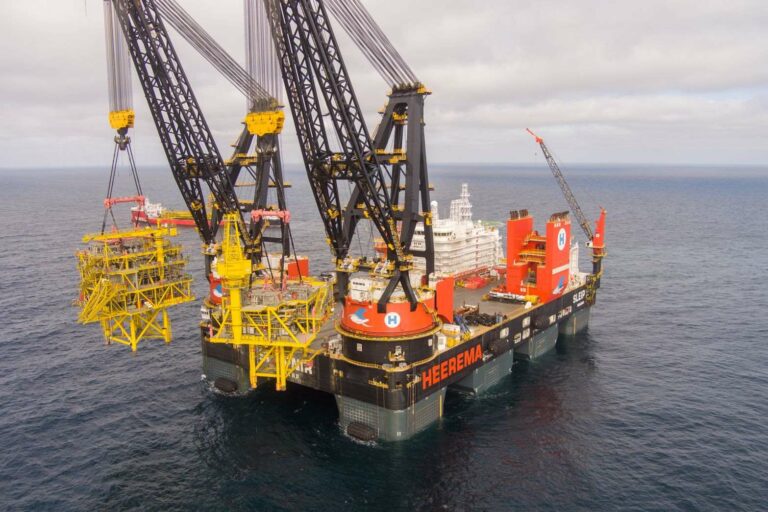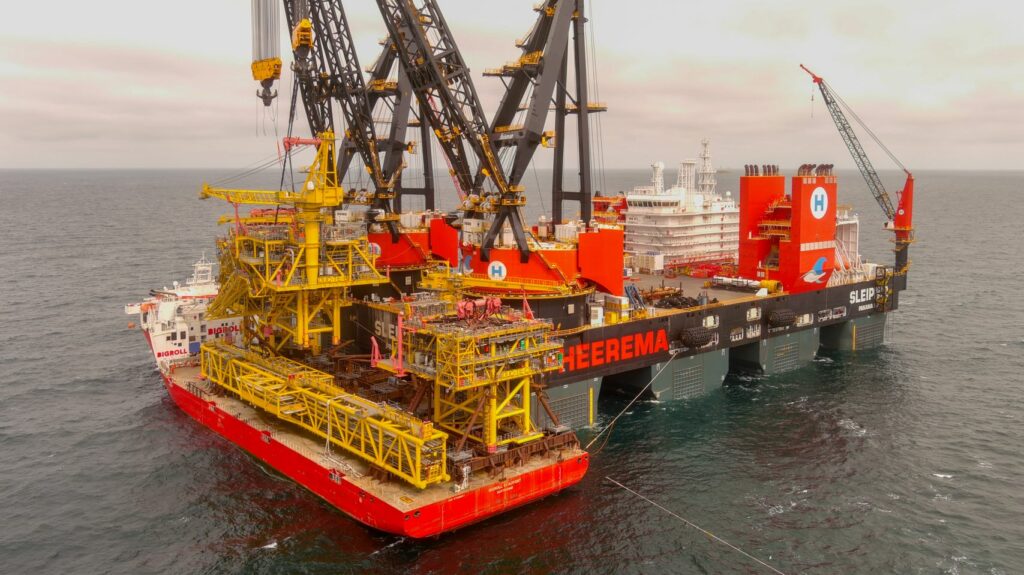 The Tyra project is operated by TotalEnergies with a 43.2 per cent interest with Noreco (36.8 per cent) and Nordsøfonden (20 per cent) as its partners.
Singapore's Sembcorp Marine completed the fabrication of two wellhead topsides, one riser topside, and two bridges for deployment to TotalEnergies' redeveloped Tyra field in late July 2021.
Following a month-long journey from Sembcorp Marine's Admiralty Yard, the topsides arrived in Denmark earlier this week, carried by heavy transport vessel BigRoll Beaufort.
The world's largest semi-submersible crane vessel Sleipnir has now lifted off the first new Tyra topside and installed it on the jacket, Noreco, one of the partners in the project, said in a social media post on Tuesday.
"This is an important step towards what will be a state-of-the-art facility in the North Sea", Noreco added.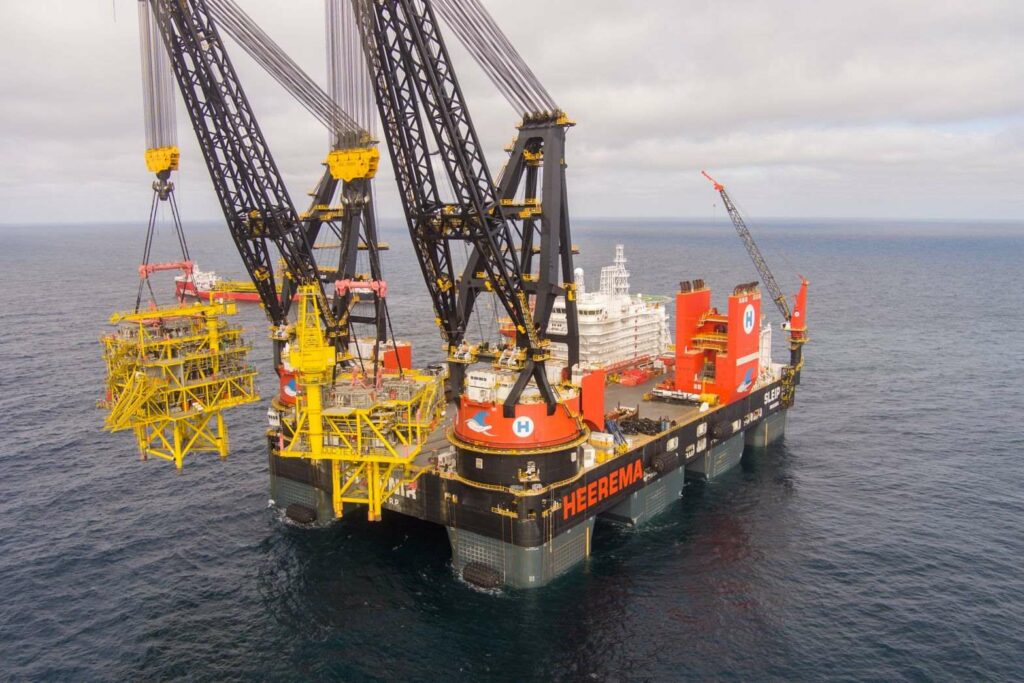 The lifting of all three topsides will be followed by an installation period scheduled to take place during September. Progress on the five remaining platforms continues per schedule to meet the first gas date in 2Q 2023.
A consortium of Actemium Oil & Gas Commissioning and Semco Maritime will be in charge of commissioning services.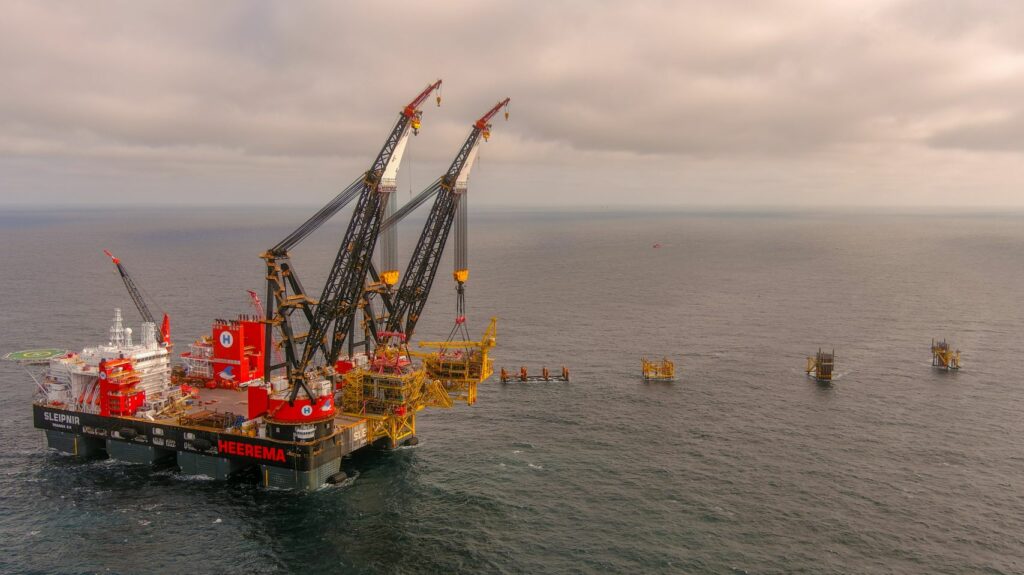 Once redeveloped and at peak production, the completion of the Tyra project will enable the supply of around 60,000 barrels of oil equivalent per day, i.e. total production of 200 million barrels over the next 25 years.