First oil flows from Gulf of Mexico project ahead of schedule
Australia's energy giant Woodside has brought on stream a deepwater oil project in the U.S. Gulf of Mexico ahead of the targeted first oil in 2024.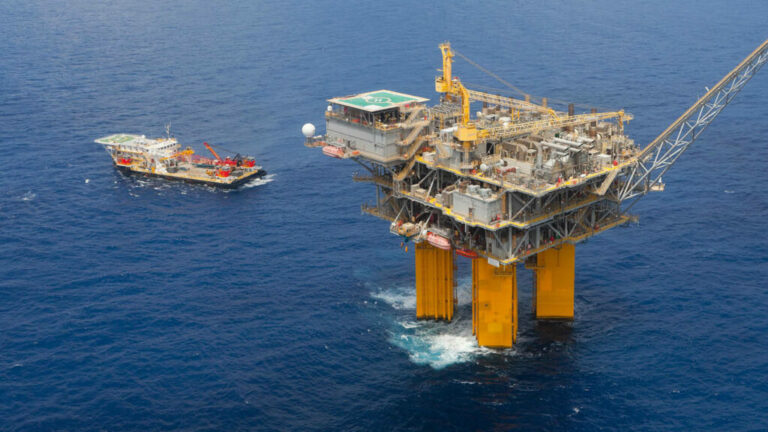 The Woodside-operated Shenzi North project is a two-well subsea tie-back that takes advantage of the existing Shenzi infrastructure to increase the production capacity of the asset. A final investment decision (FID) for the project was taken in 2021 when BHP (now part of Woodside thanks to the merger with BHP's petroleum business in 2022) announced it had approved a total of $544 million in capital expenditure to execute the Shenzi North oil project.
Shenzi North represents the first development phase of Greater Wildling, following exploration success in 2017, with the resource and development plan further refined through Ocean Bottom Node seismic data and analysis. The Australian giant completed the drilling of the second development well on the Shenzi North project in the Gulf of Mexico and started well completion operations with the project being 42 per cent complete at the end of 2022.
While the subsea work was ongoing with the first of three subsea installation campaigns completed, the project was 82 per cent complete at the end of the second quarter of 2023. Woodside holds a 72 per cent interest in the Shenzi conventional oil and gas field as operator and Repsol holds the remaining 28 per cent interest.
Meg O'Neill, Woodside CEO, sees the start-up of Shenzi North as a further demonstration of the value of the firm's U.S. Gulf of Mexico assets: "First production from Shenzi North shows how we are leveraging existing infrastructure to increase production and provide attractive returns from our Gulf of Mexico business.
"Taking the project from FID to first oil in 26 months is a great achievement. I commend the project team on safely bringing this resource into production well ahead of schedule."
The Shenzi field is located approximately 195 km off the coast of Louisiana in the Green Canyon protraction area. It was discovered in 2002 and the first production of oil and natural gas occurred in 2009.
The Shenzi platform produces both oil and gas with a production capacity of 100,000 bbl/d and 50 mmscf/d. Crude oil and natural gas produced from the field are transported to connecting pipelines for onward sale to Gulf Coast customers.
The start of production from the Shenzi North project comes only two weeks after Woodside got a green light for a field development plan (FDP) covering a deepwater oil project in the Perdido basin in the Gulf of Mexico, located 30 km south of the Mexico-U.S. maritime border.