First oil flows into jack-up rig after it gets new lease on life as MOPU
India's government-owned company Oil & Natural Gas Corporation (ONGC) has welcomed the first oil flowing into a jack-up rig, which was recently converted into a mobile offshore production unit (MOPU).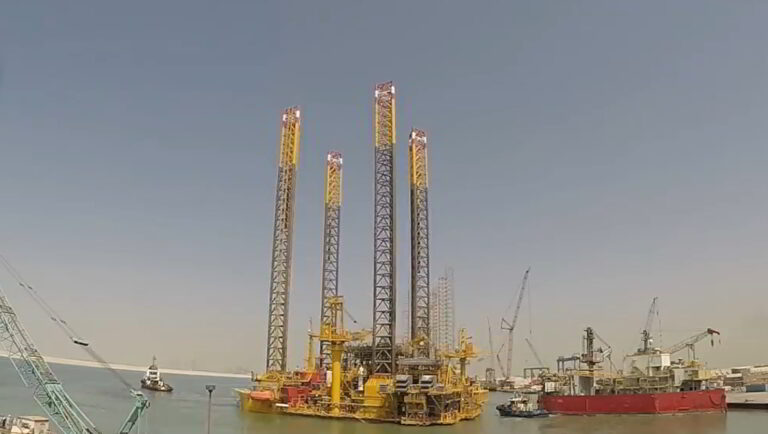 ONGC disclosed on Tuesday that the 1973-built Sagar Samrat offshore drilling rig was commissioned as a MOPU on 23 December 2022. The rig was used to discover India's Mumbai High offshore oil field in 1974. As a jack-up rig, Sagar Samrat drilled around 125 wells.
As there was no nearby facility for production from the WO-16 cluster of four fields, the plan was to install a MOPU for the production, processing and transportation of oil and gas from this cluster. After the first oil from the WO-16 cluster in the Arabian Sea flowed into the MOPU's processing system, the dispatch to the onshore terminal started.
The WO-16 fields are located at a water depth of 75-80 metres, 140-145 km west of Mumbai. OCS Services secured an O&M contract with ONGC for the Sagar Samrat MOPU for a duration of six years with the provision of an extension for additional two years.
The rig conversion project was originally awarded to Mercator in 2011, however, ONGC terminated this deal in 2018 and awarded a separate commissioning deal to Abu Dhabi's Gulf Piping Company (GPC). Wood Group's Mustang unit was in charge of the front-end engineering and design for the conversion.
Once it overcame hurdles such as legal challenges, delays and the Covid-19 pandemic, the MOPU was transported by a heavy lift vessel to India and installed close to the WO-16 wellhead platform (WHP) earlier in 2022.
ONGC previously explained that the MOPU was expected to receive and process well fluids from the WO-16 cluster for an initial period of six years. Once well fluids are processed, the produced oil is sent from the MOPU through the WO-16 WHP along with the associated gas compressed for export.
With a maximum export gas capacity of 2.36 million cubic meters per day, the Sagar Samrat MOPU is expected to handle up to 20,000 barrels per day of crude oil, adding 6,000 bbls/day of oil to ONGC's production. This MOPU is expected to help produce 13 million tons of oil and gas from the Arabian Sea.