Flare for Energean Power FPSO lifted into place
The flare for the Energean Power floating production, storage, and offloading (FPSO) vessel has been lifted into place at Sembcorp Marine's Admiralty Yard in Singapore.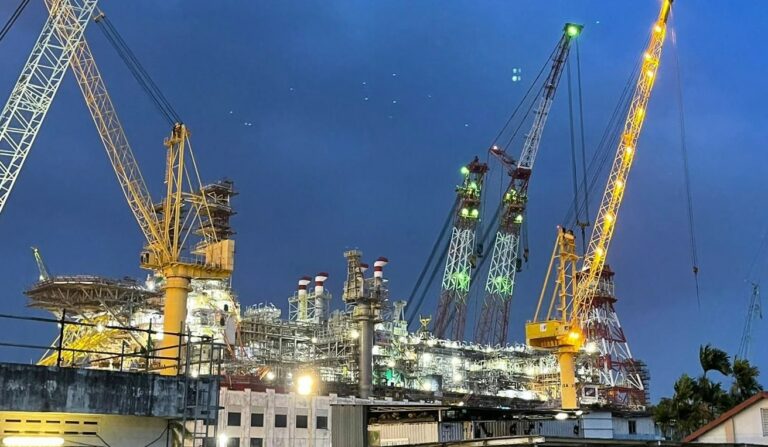 Technip Energies said that the installation of the 650-ton, 100-meter-tall telescopic flare structure took place in two distinct operations at the Admiralty Yard where the modules were built.
The first lifting on the Energean Power FPSO, set to work on Energean's Karish gas project, occurred on 14 January for the fixed part of the flare which weighs 500 tons and is 50 meters tall.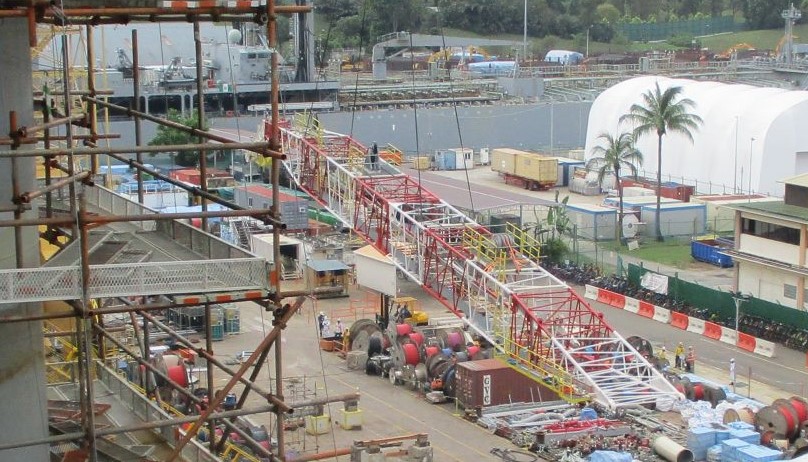 The second lifting was done on 24 February and was more delicate as the 155-ton, 55-meter mobile flare was inserted inside the fixed part previously installed.
Valérie Messager, the project offshore structure engineer, said: "The flare lifting operation was a success thanks to several weeks of careful preparation we undertook and tight cooperation between the teams involved. The lifting team on the crane barge also did a very good job".
The two-piece design is the first of its type in the world. Technip Energies added that the towing route from Singapore to Israel would go through the Suez Canal, including a bridge with a 68-metre height clearance.
A telescopic flare design in two parts, to be further deployed at the offshore site in Israel, was the best solution for the FPSO to pass the bridge with minimal clearance.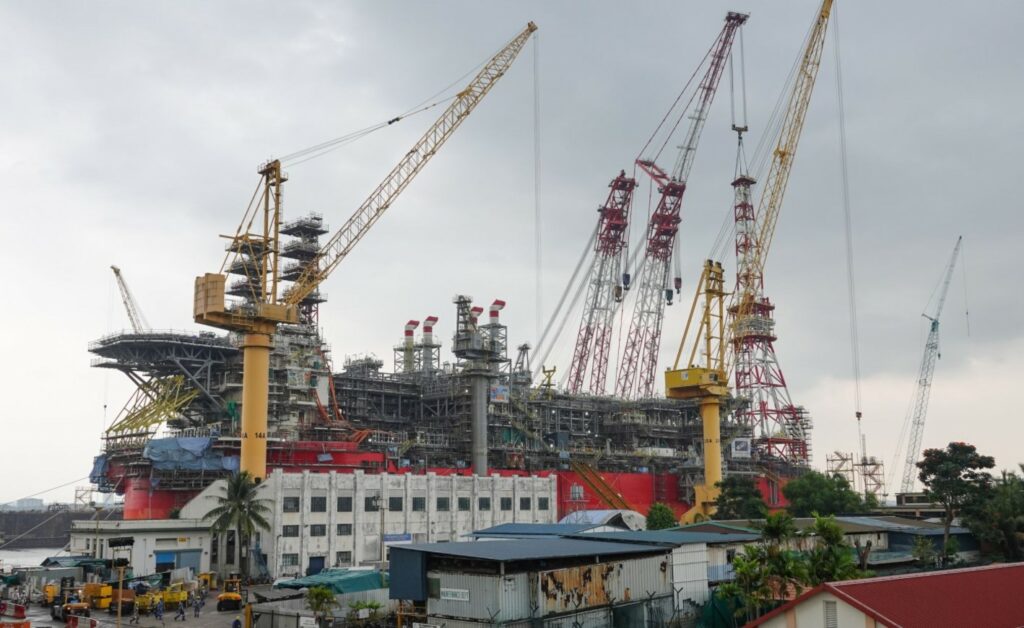 According to Technip, the next phase is the flare deployment test to ensure the mobile part can be deployed smoothly using its pre-installed hydraulic strand jacks.
Energean claimed earlier this year that the Karish project was approximately 87 per cent complete as of 31 December 2020. With the flare now in place, the only outstanding lift on the FPSO is for one module.
The company also stated that first gas from its Israeli fields could start flowing in the first quarter of 2022, instead of the current target of around year-end 2021 due to delays to increase the workforce working on the Energean Power FPSO as a result of Covid restrictions. The FPSO is set to sail for Israel towards the end of the third quarter of 2021.