Fortis BC starts up Tilbury LNG expansion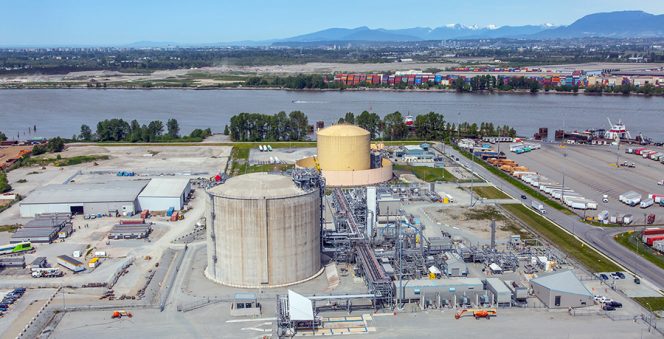 ---
Fortis BC, an investor-owned distribution utility in Canada, said that it has completed the expansion of the Tilbury LNG expansion project in British Columbia.
As part of the expansion, Fortis BC added a new storage tank and additional LNG production equipment to meet the growing demand for LNG within the transportation sector and industry in B.C.
The Tilbury expansion is also supplying export shipments to China to help small-scale industrial customers switch to LNG from coal, the company said in a statement.
Additionally, following the start of service of the expansion at the end of last month the original Tilbury LNG facility underwent maintenance.
To complete this work safely, Fortis BC temporarily shut down a boil-off gas compressor, a piece of equipment used to regulate pressure within the LNG storage tank, for the duration of the maintenance schedule.
The original facility can liquefy 5,000 gigajoules (GJ) of gas per day and has a storage capacity of 600,000 GJ. The expanded facility is able to liquefy an additional 34,000 GJ of natural gas per day and adds 1.1 million GJ of additional storage capacity.
Related news
List of related news articles