FortisBC to expand its Tilbury LNG storage
FortisBC, the Canadian natural gas and energy utility, has made a step forward in its Tilbury LNG storage expansion project.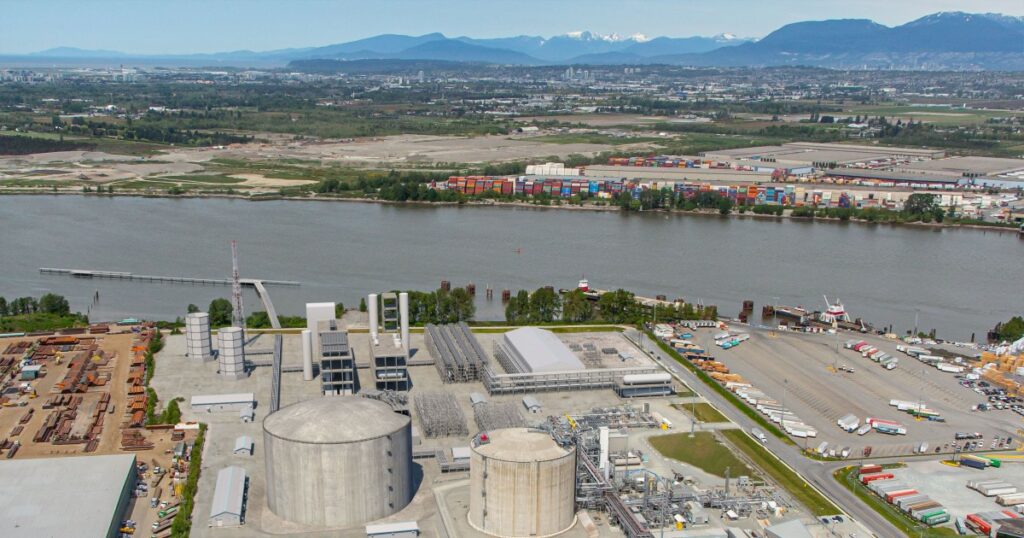 The company said on Thursday it has applied for approval od the expansion with the British Columbia Utilities Commission (BCUC). If approved the construction could start in 2022 and be completed by 2026.
The Tilbury storage facility exists for nearly 50 years, as it first opened in Delta, British Clumbia in 1971. At the end of 2020, FortisBC filed the project application for a Certificate of Public Convenience and Necessity (CPCN) with the regulator in order to ensure additional backup source of natural gas in the event of a gas supply disruption.
The Tilbury LNG Storage Expansion is planned to involve decommissioning and removing equipment at the original facility, as well as to include the construction of a new LNG storage tank that triples the current storage capacity and equipment to increase the capacity to flow gas from the Tilbury facility back into the natural gas system.
FortisBC have been engaging local governments, Indigenous communities, landowners and area residents to share details on the project and obtain feedback. It be participating in virtual open houses during 2021 where the customers and the community will be able learn more about the project and ask questions.
In 2019, FortisBC announced the new "30BY30" target to reduce greenhouse gas emissions. The target aims at reducing emissions by 30 per cent by the year 2030. The Tilbury LNG Storage Expansion is vital in helping this achievement as it can be used to help switch ships away from petroleum-based transportation fuels to LNG, reducing GHG emissions by up to 27 per cent.