Four contenders join the race for HMM's privatization
Four bidders have thrown their hats in the ring for the privatization of HMM, Korea's largest shipping company, as the government seeks to divest a controlling stake valued at 5 trillion won ($3.9 billion).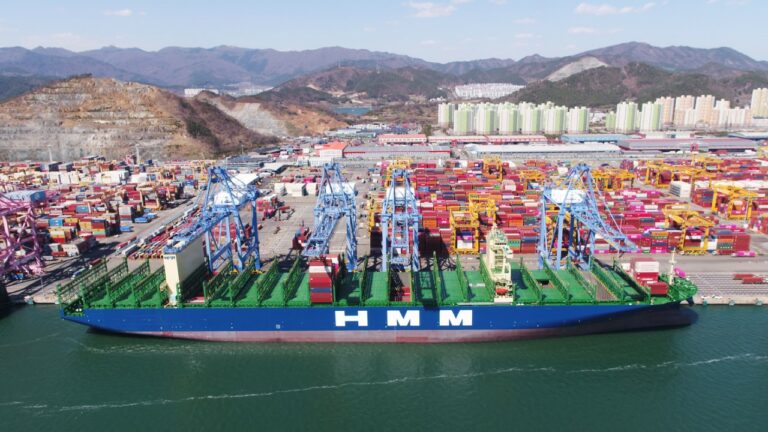 After receiving the Investment Memorandum (IM), SM Group, LX Holdings, Dongwon Group, and Harim emerged as prospective investors, as reported by local media.
For the bidding groups, acquiring HMM represents a strategic move to bolster their presence in the container shipping sector. SM Group, which already holds a slightly over 6 percent stake in HMM, stands to reinforce its position as the third-largest shareholder. On the other hand, Harim, the parent company of Pan Ocean, Korea's largest dry bulk shipping company, could significantly enhance its foothold in the maritime industry.
By vying for HMM acquisition, LX Holdings and Dongwon Group are likely seeking integration of maritime logistics with thier existing land logistics and warehouse operations.
In line with the bidding process, Korea Development Bank (KDB) is selling 101.19 million shares and Korean Ocean Business Corporation (KOBC) is selling 97.59 million shares in the shipping company.
Under the plan, the banks want to convert HMM's convertible bonds and bonds with warrants, which are worth 1 trillion won ($786.8 million), into 200 million shares. The aim is to sell these shares along with the 40.65% controlling stake the banks hold in HMM.
As a result of this conversion, the total number of issued shares in HMM will increase to 689.03 million, and the combined stake held by KDB and KOBC will be 57.87%, or 398.78 million shares.
KDB said that they plan to sell all their shares in HMM, including the converted ones, but they are open to selling a part of the stake if a potential buyer requests it.
Bidding proposals will be accepted until August 21st, with the aim of selecting a preferred suitor by year-end.