Frontline pushes scrubber installations, reports strongest Q1 in 12 years
Tanker owner and operator Frontline is joining its counterparts in delaying scrubber installations and availing of a lucrative tanker market.
The company said that it would postpone scrubber installations on two VLCCs and two Suezmax tankers, due to the recent strength in freight rates and the concurrent decrease in fuel spreads between High Sulphur Fuel Oil (HSFO) and Low Sulphur Fuel Oil (LSFO), which has been the main driver behind scrubber investments.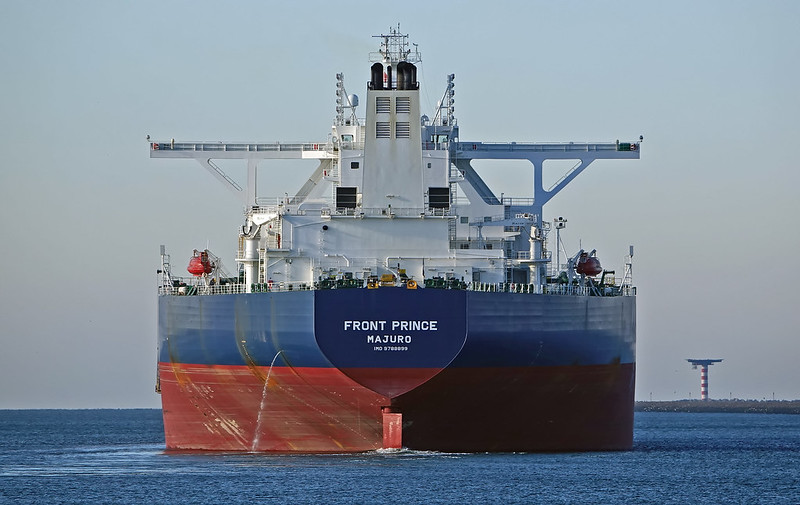 The company estimates a positive cash impact of approximately $7.6 million in 2020 resulting from these deferrals.
The tanker owner has been a supporter of scrubber technology for quite some time and has even invested in a scrubber supplier FMSI. The investment has allowed Frontline to source high specification scrubbers on short notice in preparation for the entrance into force of the IMO Sulphur Cap in January 2020.
The scrubber manufacturer decided to merge with its counterpart Clean Marine in October 2019, with the combined entity taking the name Clean Marine.
By merging their businesses, the parties wanted to deliver higher manufacturing volumes and shorten delivery times further amid rising demand for the technology.
Frontline said that the merger between Clean Marine in which Frontline holds 17.34 % interest, and scrubber producer FMSI, had been concluded in January 2020.
At about the same time, the company's joint venture agreement with Golden Ocean Group Limited and companies in the Trafigura Group to establish a global supplier of marine fuels was completed as well. As a result, Frontline took a 15% interest in the joint venture company TFG Marine and made a $1.5 million shareholder loan to it.
In May 2020, Frontline a senior secured term loan facility with Crédit Agricole worth $62.5 million to part-finance a VLCC under construction at HSHI and secured a senior secured term loan facility with Nordea of up to $50 million to refinance an existing loan facility maturing in March 2021.
Q1 Results
For the first quarter of 2020, Frontline reported a net income of $165.3 million, recording the strongest first-quarter result since 2008 amid unprecedented market volatility, the company said.
"Our strong performance has carried over into the second quarter, as reflected in our bookings thus far. We have also secured some very attractive time charters and we will continue to explore period charter opportunities going forward. Our market view remains constructive, based on an order book at 25-year lows, an aging fleet and an expectation that oil volumes will return going forward as oil demand recovers.," Robert Hvide Macleod, Chief Executive Officer of Frontline Management AS said.
Frontline said that it was aware that the floating storage trade will not last forever and that the sector might move to an inventory draw period quicker than expected.
As explained, the demand for oil is forecasted to recover over the next 18 months, with 2021 forecasted to get back towards the 100 mb/d seen in 2019.
"The tanker market has corrected downwards in recent weeks and faces pressure in the short term, both from production cuts and inventory draws, but we believe we are well-positioned due to our strong balance sheet and low-cost base," Macleod added.
As of March 31, 2020, the company's fleet consisted of 70 vessels, with an aggregate capacity of approximately 13.2 million dwt.
Since the end of Q1, Frontline took delivery of a Suezmax tanker, and it has one VLCC and four LR2 tanker newbuildings set for delivery between 2020 and 2022.