FSRU Independence takeover advances, KN selects unit's technical operator
Lithuanian liquefied natural gas (LNG) terminal operator Klaipedos Nafta (KN) has announced that Norwegian capital company Hoegh LNG Klaipėda will serve as a technical operator for the floating storage and regasification unit (FSRU) Independence of the Klaipėda terminal for a minimum of five years.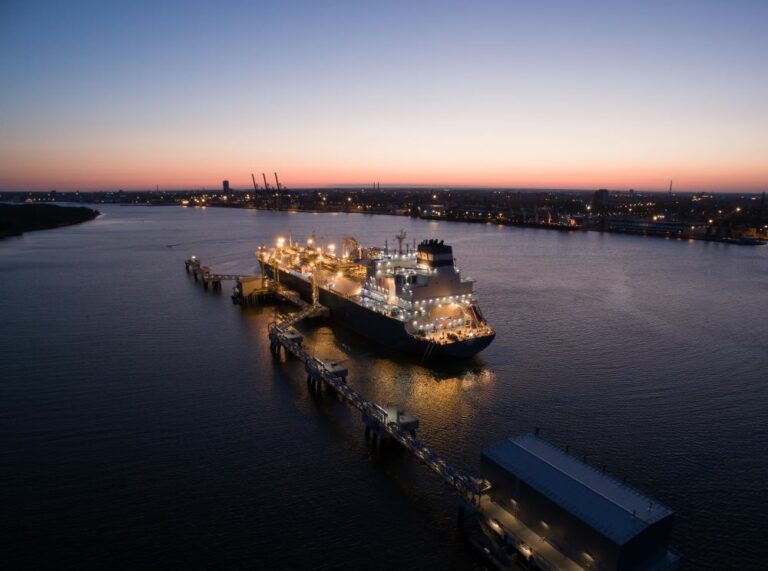 According to KN, expected to become the owner of the FSRU in 2024, Hoegh LNG Klaipėda belongs to the Hoegh LNG Group, which is the current owner of the Independence and has been taking care of its operation and technical maintenance since 2014.
KN said that until now, the share of the operator's services was included in the total price of the time charter party agreement price, and after FSRU Independence becomes the property of Lithuania, the services will need to be purchased separately.
It is estimated that after the FSRU takeover, the total annual terminal costs will be approximately one third lower than if the lease is extended under the terms of the current agreement.
KN pointed out that it is anticipated that the operating costs of the FSRU will consist of fixed and variable parts: about a third of the amount, i.e. €4.85 million per year, will be a fixed part, and variable costs will depend on the FSRU need for repairs, regasification volumes and the price of emission permits directly related to them, as well as other components.
Darius Šilenskis, the CEO of KN, stated: "Klaipėda LNG terminal is strategically important for the energy security of both Lithuania and the Baltic States; it is the main regional alternative to the import of Russian natural gas. This became especially important after Russia's large-scale invasion of Ukraine. The tender that we announced attracted a lot of interest, which ensured the competitiveness of the bids and allowed us to choose the most favorable option for Lithuania."
To remind, KN exercised its option to acquire FSRU Independence from Hoegh LNG in 2022.