Fugro wraps up its first fully remote offshore survey inspection
Fugro has completed its first fully remote offshore integrity inspections campaign in the North Sea for the oil and gas operator TAQA Netherlands.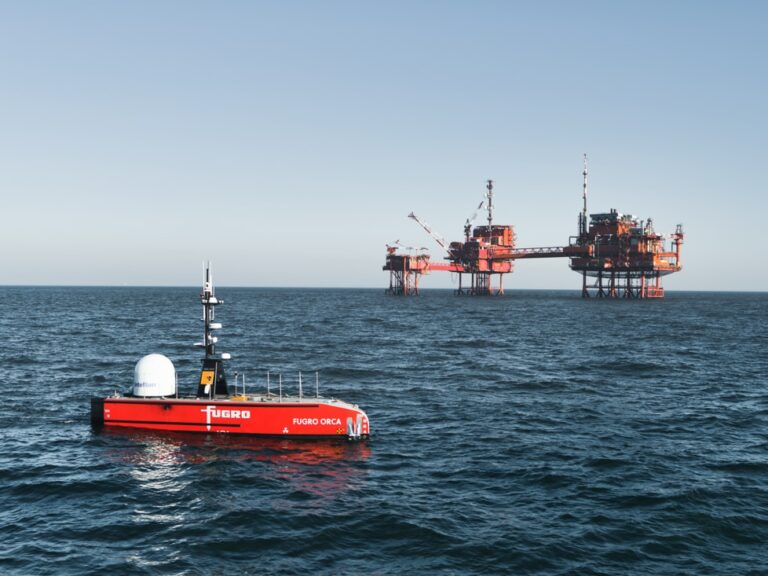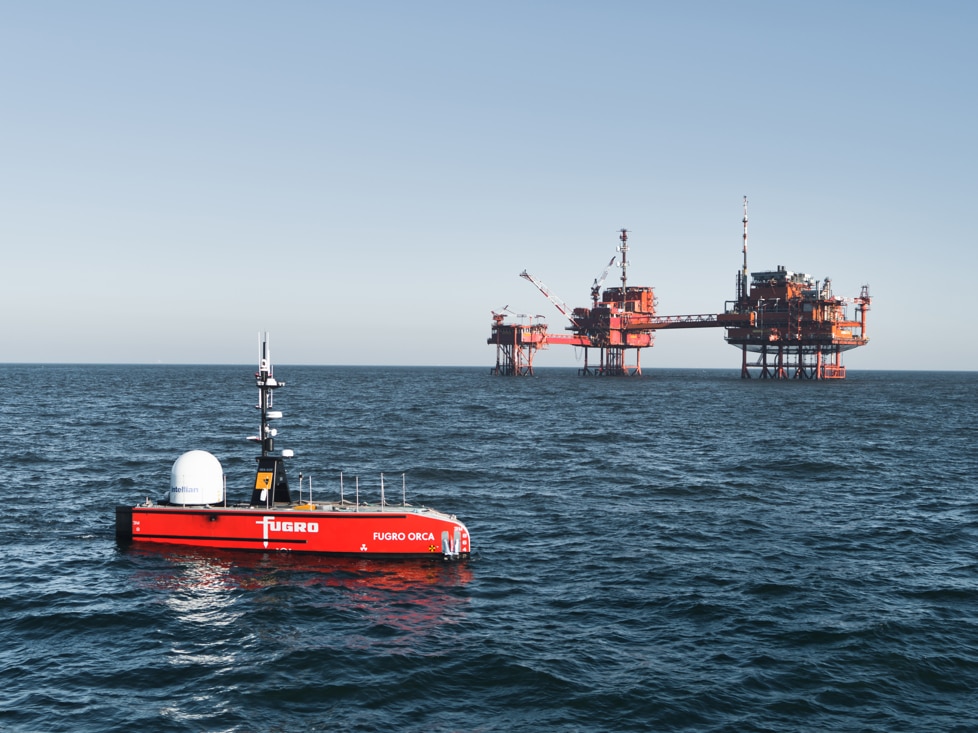 The inspections were carried out using the Fugro Orca Blue Essence uncrewed surface vessel (USV) with Blue Volta electric remotely operated vehicle (eROV).
The project involved the inspection of two platforms and over 40 kilometers of pipeline in one of the busiest parts of the North Sea.
The Dutch geo-data and subsea services provider explained that the inspection investigated the mobility of the seabed, pipeline depth measurements, visual inspections, and cathodic protection measurements within the 500-meter zone to ensure the integrity of TAQA's assets.
Gordon Kennedy, Regional Director of Marine Asset Integrity at Fugro, said: "I'm so proud of the successful collaboration with TAQA and the Dutch authorities which made it possible to accomplish this survey. Fugro is committed to developing new remote and autonomous technologies that will accelerate the transition towards safer and cleaner inspections and more efficient geo-data acquisition. In addition, USVs present an exciting solution for offshore wind farm monopile and cable inspections as well as quay walls and other underwater structures."
During operations, Blue Essence USV and Blue Volta eROV were remotely controlled via satellite link by operatives at Fugro's remote operations centers (ROC) in the Netherlands and Aberdeen.
According to Fugro, acquired geo-data was accessed in near real-time and used to inspect the offshore assets and surrounding seabed environment.
The uncrewed integrity inspection of TAQA's offshore assets and pipelines in the Dutch North Sea resulted in 95% less CO₂-emissions given that it only needed 5% of the amount of fuel required compared to traditional methods.
René Zwanepol, Country Manager at TAQA Netherlands, said: "We are very pleased to have been able to cooperate with Fugro on this innovative approach and gain experience with new technology, and to unlock the potential it holds for us. This campaign has proven to bring many benefits, especially environmental, safety and cost savings. It is definitely the way forward for us for future campaigns."
Earlier this month, Fugro revealed plans to carry out a remotely operated autonomous offshore wind farm inspection using its Blue Essence USV equipped with the Blue Volta fully electric ROV, in what it described as an industry-first operation.