Gas leak causes one of Gorgon LNG trains shut down
The Australian unit of U.S. oil major Chevron, the operator of the Gorgon LNG project, has shut down one of three trains at the facility due to a gas leak incident.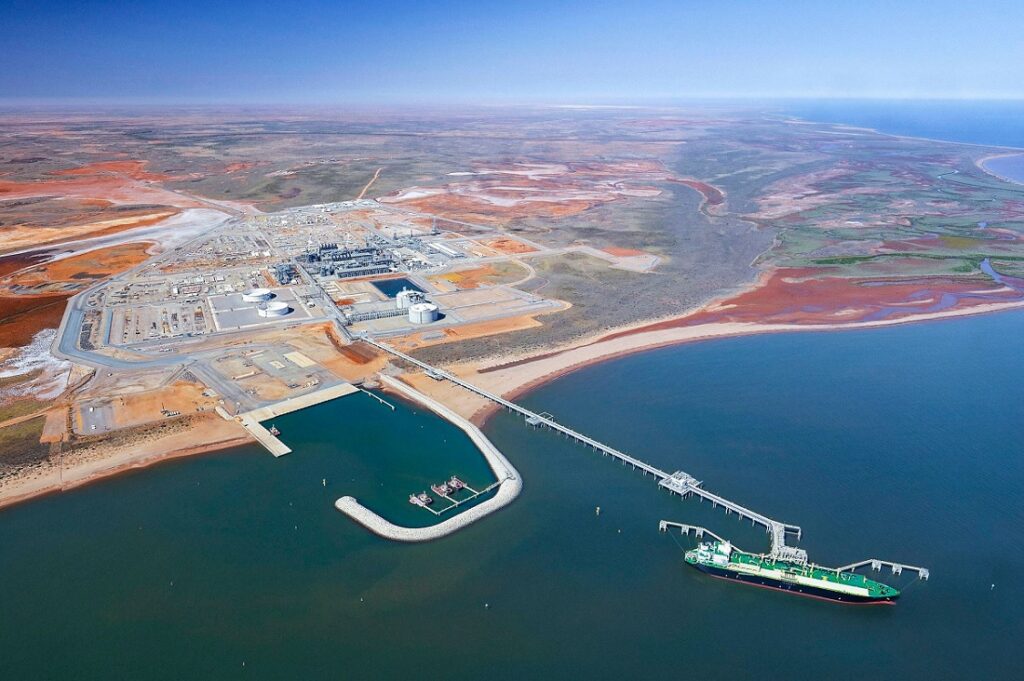 Reuters reported that a minor gas leak took place on 15 November at the Gorgon LNG plant offshore Western Australia. Thus, Chevron as the operator had to shut down the operations of Train 1, where leakage occurred.
Specifically, the leakage happened on pipes associated with the dehydration unit on Train 1. So, the unit was shut down as a precaution.
As one of the world's largest natural gas projects, the Gorgon LNG had daily production averaging 2.1 billion cubic feet of LNG and 15,000 barrels of condensate in 2020.
The project is also the largest single resource project in Australia's history. It sources gas from Gorgon and Jansz-Io offshore fields.
It comprises of LNG facility with three processing units; each designed to produce 5.2 million metric tons of LNG per year.
Chevron Australia owns the majority of the project, with a 47.3 per cent share, with ExxonMobil and Shell each owning 25 per cent stake. The rest belongs to Osaka Gas, Tokyo Gas, and JERA.