Gazprom taps missile-maker for subsea oil & gas equipment
Almaz-Antey, Russia's famous missile maker and one of the world's largest defense system contractors, has signed a contract with Gazprom to supply the energy company with subsea production systems, in a move to cut reliance on imported subsea oil and gas technology.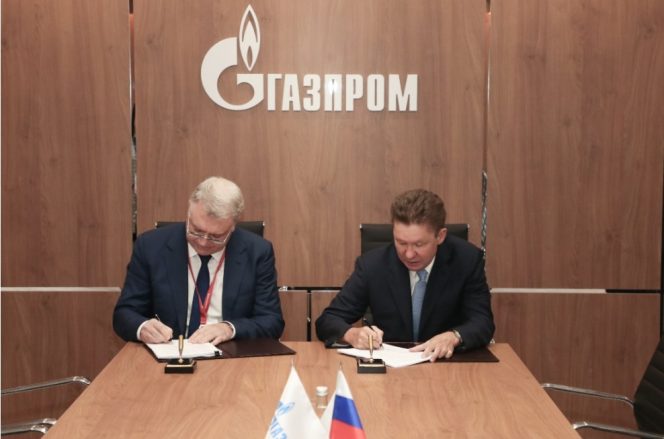 Alexey Miller, Chairman of the Gazprom Management Committee, and Yan Novikov, Chairman of the Management Board, Director General of the Almaz-Antey Corporation signed a long-term contract "for the supply of import-substituting products in the amount equal to guaranteed future purchases" at a forum in Sochi last week.
Almaz-Antey will set up the batch manufacturing and supply of subsea hydrocarbon production systems for Gazprom, as well as provide maintenance and repair services for the aforementioned equipment.
"The ongoing cooperation with the Almaz-Antey Corporation is part of the continuous efforts spearheaded by the Ministry of Industry and Trade of the Russian Federation and Gazprom with a view to developing domestic subsea production systems," Gazprom said.
The agreement follows a May 2018 roadmap signed by Gazprom and Almaz-Antey for the period until 2023 to develop and produce prototypes of hi-tech import-substituting equipment for subsea hydrocarbon production, gas processing and liquefied natural gas production for the benefit of Gazprom.
Gazprom did not provide any financial details regarding the agreement, nor regarding the projects the subsea equipment by Almaz-Antey would be used for.
According to the Russian news agency Tass, the total volume of contracts concluded during the Russian Investment Forum in Sochi reached 1 trillion rubles ($15.12 bln), Prime Minister Dmitry Medvedev said on Monday.
Related news
List of related news articles