GOGL splashes $291 million on scrubber-fitted sextet
Dry bulk shipping company Golden Ocean Group Limited (GOGL) has entered into an agreement to acquire six 208,000 dwt vessels equipped with exhaust gas cleaning systems (scrubbers) for a total of $291 million.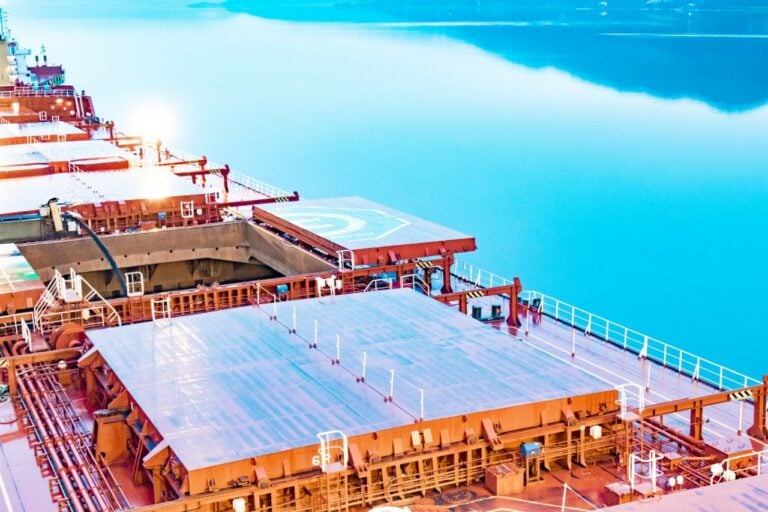 GOGL said that the newly-acquired vessels will be chartered back to their former owner, the name of which remained undisclosed. The charter will last approximately 36 months at an average daily time charter equivalent rate of approximately $21,000 net.
"This acquisition cements our position as the largest owner of modern Capesize vessels. It also increases our fleet's fuel efficiency and reduces its emissions profile as we continue to make progress toward our 2030 emission-reduction target of 30%," said Ulrik Andersen, Chief Executive Officer of Golden Ocean Management AS.
"We have acted on what we see as a short-term weakness in asset prices to acquire high-quality assets with strong return profiles that will comply with all environmental regulations beyond 2030. We have structured the acquisition to manage short-term risk through profitable time charter contracts while increasing our long-term exposure aligning with our optimistic outlook."
According to Andersen, the company's strong balance sheet will enable GOGL to carry out the transaction with moderate leverage and cash on hand without impacting its dividend capacity.
The acquisition will be financed by a new $233 million credit facility, which will be secured by the newly-acquired vessels and two unencumbered vessels, and cash on hand.
Over the past 24 months, Golden Ocean has sold 11 older vessels as part of its fleet rejuvenation efforts, generating approximately $124 million.
The company believes this will be sufficient to fund the majority of the expected equity required, based on conservative debt financing assumptions, for the ten Kamsarmax newbuildings currently under construction as well as the six newly-acquired vessels.  
The ten ECO-type 85,000 dwt bulker newbuilds are being built at China's Dalian Shipbuilding Industry Corp. All ten Kamsarmaxes will be dual-fuel ready and equipped with efficient propulsion systems. The ships are slated for delivery in 2023-2025.
Following the acquisition, Golden Ocean will be the world's largest publicly-listed dry bulk company in terms of dwt. The Nasdaq-listed company controls a fleet of 99 vessels with an average age of approximately six years.