Golar LNG's FLNG Hilli offloads its 100th LNG cargo
Golar LNG, an owner and operator of marine LNG infrastructure, has announced that FLNG Hilli Episeyo offloaded its 100th LNG cargo on Saturday, October 14.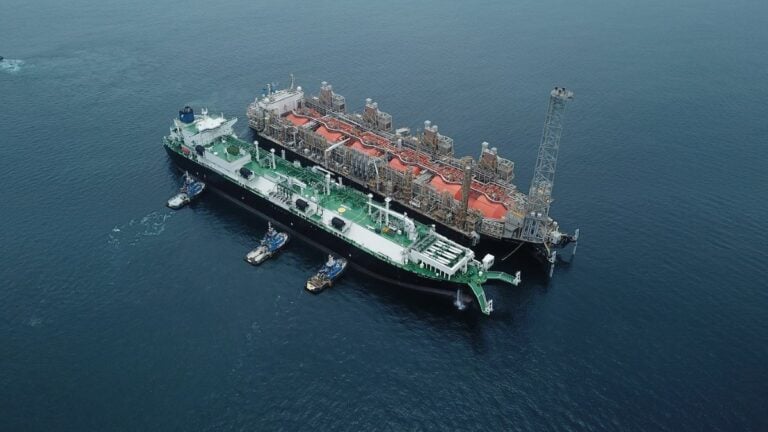 According to the company, the 100th cargo was loaded onto MV Energy Integrity.
Golar LNG emphasized that Hilli, the 2.4 mtpa floating liquefaction facility, has maintained its commercial uptime since her contract start-up, noting that it also introduced Cameroon as the world's 20th LNG exporting nation in 2018.
The FLNG's customers include oil and gas company Perenco and Cameroon's national oil firm Société Nationale des Hydrocarbures (SNH).
Golar CEO Karl-Fredrik Staubo commented: "The unrivalled track record of first-class operations for a pioneering vessel is a significant achievement, and a testimony to the near 5 ½ years of close and constructive cooperation between Golar, Perenco and the government of Cameroon."
"We see the proven capabilities of FLNG as increasingly valuable in today's energy market, enabling monetization of associated and stranded gas reserves, and catering to a world dependent on energy diversification for energy security. We look forward to maintaining this strong operational track record and collaborative partnership."
To remind, Golar LNG closed the acquisition of New Fortress Energy's (NFE) stake in FLNG Hilli at the beginning of 2023.