GoM oil firms returning workers to offshore platforms after storm Barry
Oil companies operating in the U.S. Gulf of Mexico have started returning offshore workers to some of the installations previously evacuated ahead of the tropical storm Barry.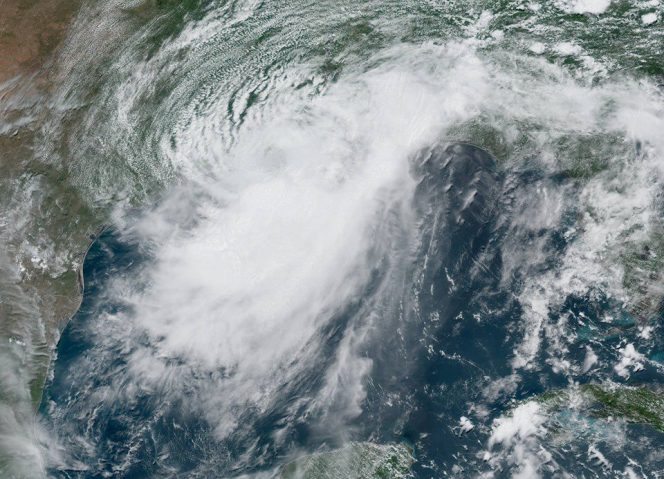 The Bureau of Safety and Environmental Enforcement (BSEE) said on Monday that based on data from offshore operator reports, personnel had been removed from a total of 267 production platforms. This shows workers have returned to some platforms, as the data from Sunday showed 283 platforms had been evacuated.
Shell on Monday said: "Redeployment/crew change flights to some our assets have begun now that weather conditions in the Gulf and onshore have improved."
"The Auger, Salsa and Enchilada assets in the Gulf of Mexico remain shut-in, and production in the Mars Corridor remains curtailed as a result of this storm. The pipelines and midstream partners that accept our products are in varying stages of readiness, ranging from damage assessments, repair work, or are online," Shell said.
"The Auger, Salsa and Enchilada assets in the Gulf of Mexico remain shut in and production in the Mars Corridor remains curtailed as a result of this storm," Shell said.
Shell added that full production from the assets would resume when it is safe to do so and the mid and downstream facilities can safely accept the oil and gas.
The BSEE said Monday that approximately 69.08 percent of the oil production in the Gulf of Mexico had been shut-in, equating to 1,305,558 barrels of oil per day. This means some platforms have resumed production as the previous report issued on Sunday said 72.82 percent of the oil production in the Gulf of Mexico had been shut-in.
As for the gas production, BSEE's Monday report revealed that around 61.68 percent of the natural gas production or 1,714.59 million cubic feet per day in the Gulf of Mexico had been shut-in as of 11:30 CDT.
Shell said Monday that the shutdowns and curtailments, approximately 65% of the average daily production of oil and gas flowing across Shell-operated assets in the Gulf of Mexico was continuing.
The tropical storm Barry, which had, at one point last week, reached a hurricane level, is no longer a threat to the Gulf of Mexico facilities. It made landfall in Louisiana on Saturday leaving tens of thousands of people without electricity.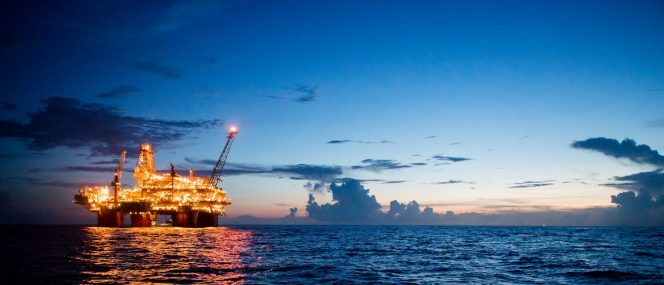 As for the latest status of the storm, the U.S. National Hurrican Center on Monday issued its final advisory, referring to the storm as post-tropical cyclone, or remnants of, Barry. The NHC said the post-tropical cyclone Barry was drifting across Missouri Tuesday morning adding that significant flash flooding was likely across portions of southern Arkansas.
Oil firm Anadarko, which had evacuated workers from several platforms ahead of the storm has also returned workers on some of its platforms.
In an update on Monday, Anadarko said it had returned personnel to its operated Constitution and Heidelberg platforms, while it expected to return personnel to it operated Holstein and Marco Polo platforms on the same day. Anadarko also restarted production from its Marlin platform.
"We expect to resume production at all of our operated facilities that were shut in due to Barry following platform assessments and availability of third-party infrastructure," Anadarko said Monday, adding there would be no further updates regarding Tropical Storm Barry.
Oil major BP on Monday also said it had begun redeploying offshore personnel to BP-operated platforms in the deepwater Gulf of Mexico after determining conditions were safe to return.
"Production will remain shut-in until we have confirmation that our platforms are able to operate safely, pipeline companies have confirmed the operability of offshore pipelines, shore-based transportation and receiving systems are working as necessary, and we have received any regulatory approvals required for start-up. Safety will be our highest priority as we move through this process," BP said.
Reuters reported last week that BP had shut Thunder Horse, Atlantis, Mad Dog, and Na Kika platforms which produce more than 300,000 barrels of oil equivalent per day ahead of the storm. According to reports, Chevron and ExxonMobil had shut some of their platforms in the Gulf of Mexico as well.
Atlantic – …BARRY MAKES LANDFALL NEAR INTRACOASTAL CITY LOUISIANA AND WEAKENS TO A TROPICAL STORM…
…DANGEROUS STORM SURGE, HEAVY RAINS, AND WIND CONDITIONS CONTINUING ACROSS THE NORTH-CENTRAL GULF COAST… https://t.co/JZDLUKj6UC pic.twitter.com/5c1cT8cdQL

— NASAHurricane (@NASAHurricane) July 13, 2019
Offshore Energy Today Staff
---
Spotted a typo? Have something more to add to the story? Maybe a nice photo? Contact our editorial team via email.
Also, if you're interested in showcasing your company, product or technology on Offshore Energy Today please contact us via our advertising form where you can also see our media kit.