Gothenburg Port, partners looking into transport of liquified CO2
Gothenburg Port Authority has teamed up with compatriot Göteborg Energi, Nordion Energi, Preem, St1, Renova in a project aimed at developing a joint infrastructure for the transport of liquefied carbon dioxide extracted using carbon capture and storage technology.
Carbon capture and storage involves trapping carbon and liquefying it under pressure. It can then be stored deep underground, in many cases below the seabed, reducing emissions of greenhouse gases into the atmosphere.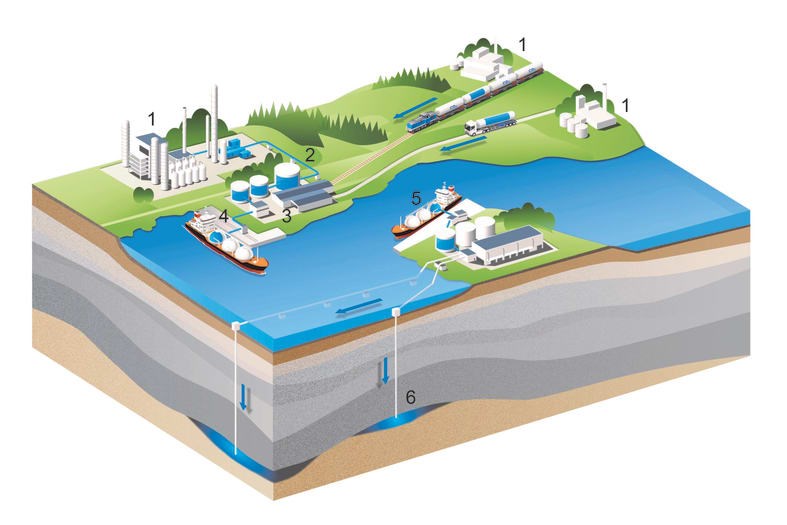 Under the project named CinfraCap, the parties will look into the most effective way of approaching the industry-scale logistics system required to support CCS.
The idea is to present concrete proposals for an optimised infrastructure, and link it into other CCS projects such as Preem CCS, ZEROC, and Northern Lights, the port authority said. Once the infrastructure is in place, the aim is for it to be an open-access system, expanding its potential user base.
The parties have signed a collaboration agreement, and the Swedish Energy Agency climate initiative Industrial Evolution (Industriklivet) has agreed to cover half the cost of funding a prestudy, which is being conducted by the consulting company COWI.
The prestudy, which commenced this month with completion due in Q1 2021, will focus on the means of collecting captured carbon optimally from each company, transporting it down to the port, intermediate storage prior to loading, securing of permits, risk identification, and presentation of a business model.

"We expect to be able to transport two million tonnes of captured carbon dioxide per year from our quayside facility and to do so we must have an efficient infrastructure," said Elvir Dzanic, Gothenburg Port Authority chief executive.
"We are starting up CinfraCap in western Sweden although the ultimate aim is to share our experience and the business model behind the carbon capture infrastructure with the rest of Sweden and the world. We are joining forces with other partners to ensure the requisite resources are in place to rapidly reduce the climate impact of companies and contribute to a sustainable future," said, Karin Lundqvist, Business developer, Preem AB.