Greenpeace activists land on bank HQ in fossil fuels protest
Greenpeace activists have staged a protest at the headquarters of the European Central Bank (ECB) in Frankfurt, Germany due to the bank's support of fossil fuels companies.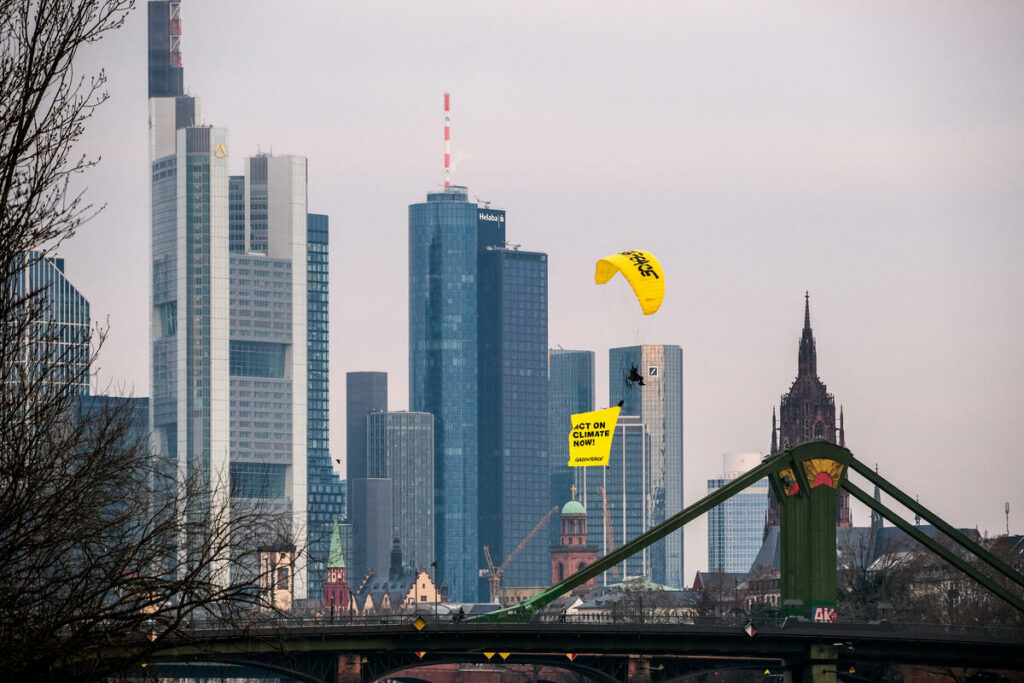 According to the environmental organization's statement on Wednesday, activists on paragliders landed on the headquarters of the ECB in Frankfurt on Wednesday, on the eve of a meeting of the ECB's governing board, to protest its "climate-killing monetary policy."
Two activists were on the roof of the ECB, while one other circled the building in a paraglider. A total of 10 activists were involved in the protest.
Greenpeace said the protest came in the wake of a new report revealing how the rules governing which assets private banks can provide to the ECB as collateral when borrowing money favour fossil fuel companies.
As a result, Greenpeace said, the ECB has backed assets worth some €300 billion ($356.8 billion), benefiting over 60 companies, including Shell, Total, Eni, OMV, and Repsol.
Two Greenpeace Germany activists landed on the roof of the ECB building, and displayed a twelve by six-metre banner reading: "Stop funding climate killers!"
Another paraglider circled the building with a banner reading: "Act on climate now."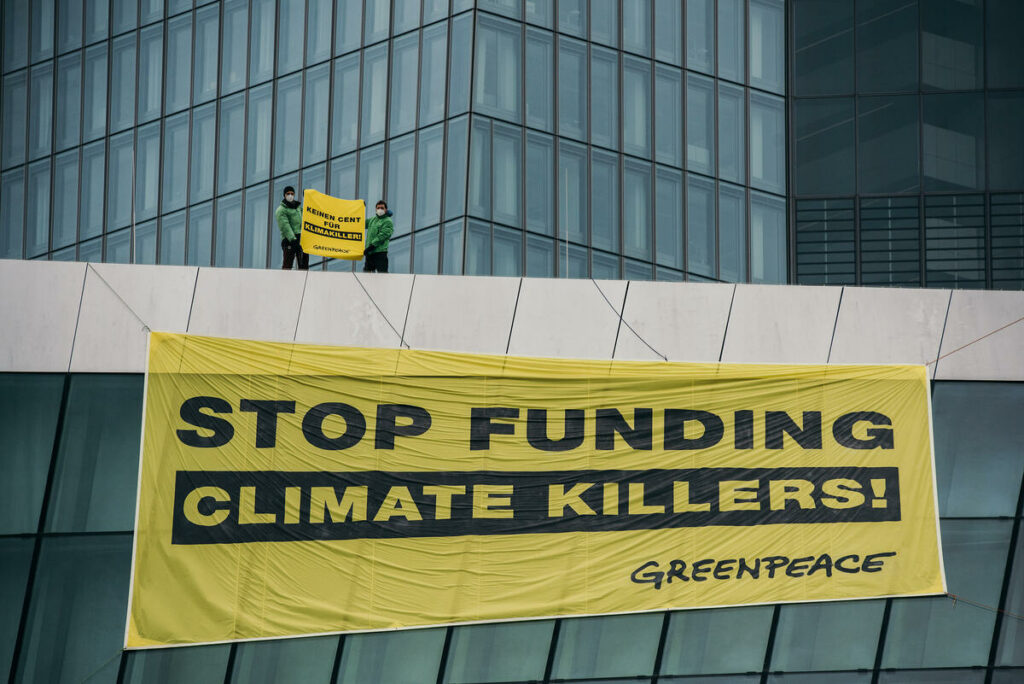 The report, "Greening the Eurosystem Collateral Framework" was jointly published by the New Economics Foundation (NEF), SOAS University of London, the University of the West of England, the University of Greenwich, and Greenpeace Central and Eastern Europe.
Greenpeace International executive director, Jennifer Morgan, said: "Carbon bias is rife at the European Central Bank. Instead of favouring fossil fuels, the ECB must at once exclude these toxic assets and change the rules to tackle the climate emergency we live in. A green and just transition to a resilient carbon-free world must be front and centre for the ECB".
CEO of the New Economics Foundation, Miatta Fahnbulleh, said: "With this new report, we have a plan that will enable the ECB to go further and faster, by genuinely leading by example on greening its own operations and the wider financial system".
An ECB spokesperson told Reuters the bank was conducting a review of its strategy and this process included an in-depth analysis of how to respond to the climate crisis.
The news agency noted that the ECB has long been criticised for not taking long-term climate risk into account when it buys bonds and gives credit.