Hafnia aims to connect its entire fleet to Starlink by the end of 2023
Singapore-based tanker owner and operator Hafnia aims to complete the rollout of the Starlink Satellite System, a satellite internet constellation developed by Elon Musk's SpaceX, across its entire fleet by the end of 2023.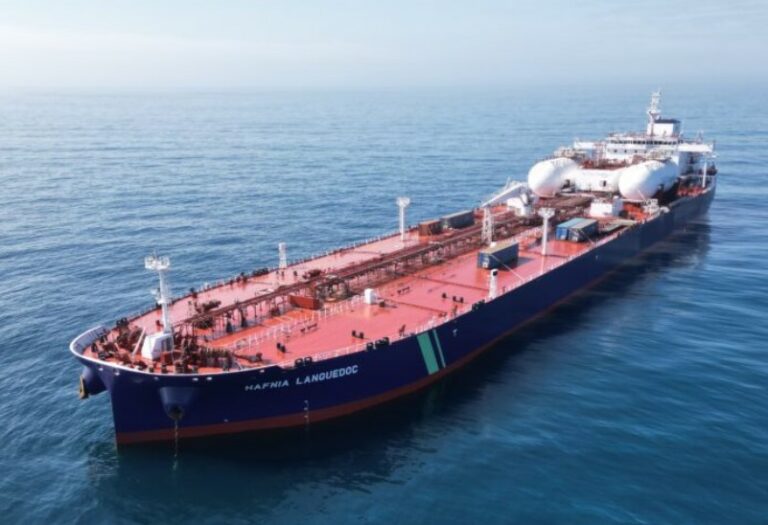 After completing successful pilots between 2022 and 2023, Starlink is now up and running on 35 Hafnia vessels, with a full rollout across all Hafnia vessels currently being deployed and expected for completion by the end of 2023.
"We are very excited to be able to provide state-of-the-art connectivity to our seafaring team. The high-speed connectivity will help foster deeper connections with loved ones far away, alongside the many other technical advantages that evolve the digitalization of our vessel operations," said Juzer Vasi, Head of Fleet Solutions & Cyber Security at Hafnia.
"The crew onboard and our families spent a wonderful time during these get-togethers. It is not a given that we can talk to so many of our family members simultaneously. This is a very good platform and initiative to connect and become closer with not just our own families, but also the loved ones of our onboard family. We all look forward to the official launch of this across all our vessels," said Captain Samir Wagh of the BW Cheetah.
Hafnia is simultaneously rolling out Project Hologram, an initiative aimed at improving connection with seafarer families and loved ones.
Project Hologram enables seafarers to spend quality time with their loved ones remotely in a group setting – bridging the gap between life at sea and life on land. This was first piloted on the Hafnia Atlantic in August 2023, using Microsoft Teams as a virtual hosting platform for a virtual dinner with ship staff and their families.
Since then, eight more vessels have trialed this initiative.