HAM Group expands LNG-fueled fleet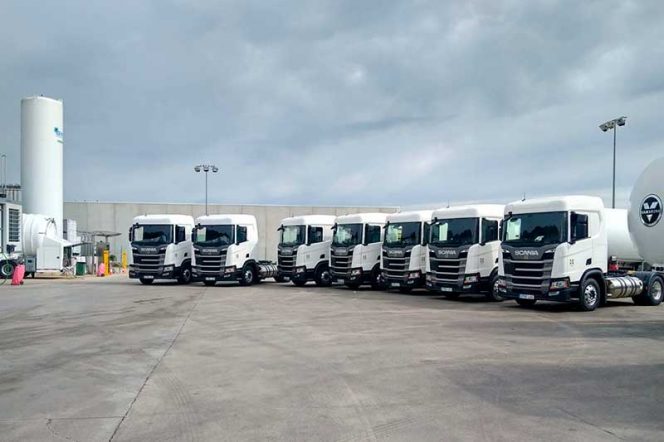 ---
Spanish LNG services provider HAM Group has expanded the LNG-fueled fleet of its unit Transportes HAM.
Transportes HAM, the company specialized in the road transport of flammable and cryogenic products welcomed 11 new Scania's tractors fueled by LNG.
The company's entire fleet of vehicles is powered by LNG, HAM said in its statement, adding that the new vehicles incorporated into the fleet comply with ADR regulations.
HAM Group noted it was the first European company to use of liquefied natural gas in its vehicles for road transport, with the aim of reducing the greenhouse effect.
In 2000 HAM Group imported 10 tractors from the US that used LNG and since then the company's fleet has continued to grow progressively.
Related news
List of related news articles