Hapag-Lloyd: Our alliance is strong and stable
Following the recent announcement of the split between Maersk and MSC on their 2M Alliance in 2025, questions are being raised on how this might affect other container shipping alliances on the market.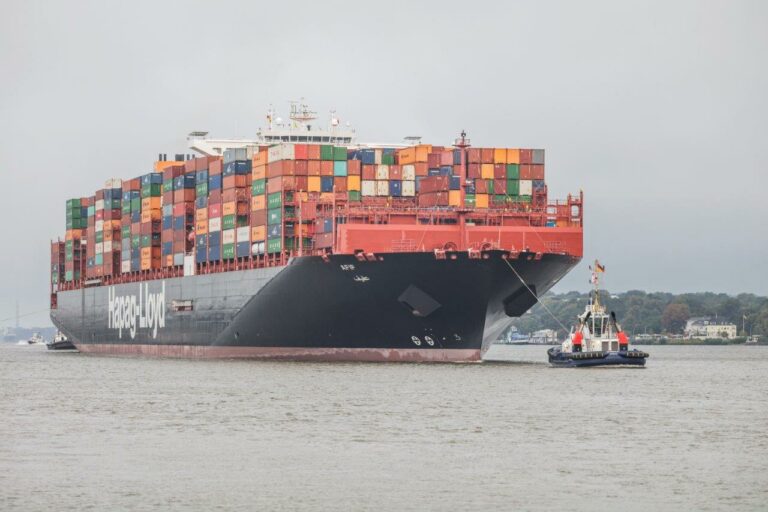 In January this year, container shipping giants MSC Mediterranean Shipping Company (MSC) and Maersk A/S, an entity under A.P. Moller – Maersk, revealed that they would terminate the 2M alliance, effective in January 2025.
The termination comes on the back of MSC's massive fleet expansion over the past two years which has seen 411,000 TEU slots (+10.7%) added in 2021, and another 321,500 TEU (+7.5%) last year, according to the data from Alphaliner. The capacity build-up has been described as a strategic move positioning MSC to leave 2M Alliance and operate as a stand-alone carrier in the major deep-sea trades.
On the other hand, Maersk is likely to pursue a development strategy outside of a carrier alliance once its partnership with MSC under 2M ends in 2025, according to Drewry.
German container shipping major Hapag-Lloyd, which is part of THE Alliance, comprising also Yang Ming, Ocean Network Express (ONE) and HMM, believes that there is no room for a 'domino effect' concern.
"Our alliance is pretty strong and stable, and we have a contract together until 2030," Hapag-Lloyd CEO, Rolf Habben Jansen said.
"There is no reason at this point to think that we will not continue. We can also see now improved collaboration between the partners and I think that's really important."
That being said, Jansen said that there were no plans of integrating MSC or Maersk in THE Alliance. Jansen also dismissed market rumors that Hapag-Lloyd might merge with ONE as completely unfounded.
"I believe alliances have over many years worked quite well for bringing costs down for shippers and they also allow smaller carriers to remain competitive. As such, I think it helps to have strong competition and that alliances will some persist to exist in the future in some shape or form."
Container shipping alliances offer several benefits to shipping companies, including increased efficiency, schedule reliability, and cost savings.
Alliance partners can optimize their shipping routes, schedules, and resources, which can result in more efficient and cost-effective operations. Alliances also allow companies to expand their service networks and offer a wider range of shipping options to customers.
By pooling their resources and sharing vessels, shipping companies in an alliance can reduce their costs and improve their profit margins. This can be particularly beneficial for smaller companies that may not have the same economies of scale as larger competitors.