Havyard Receives Funds for Hydrogen-Powered Project
The Havyard project with Havila Kystruten on hydrogen-powered coastal route operations is to receive NOK 104.3 million (USD 12 million) in funding from Pilot-E.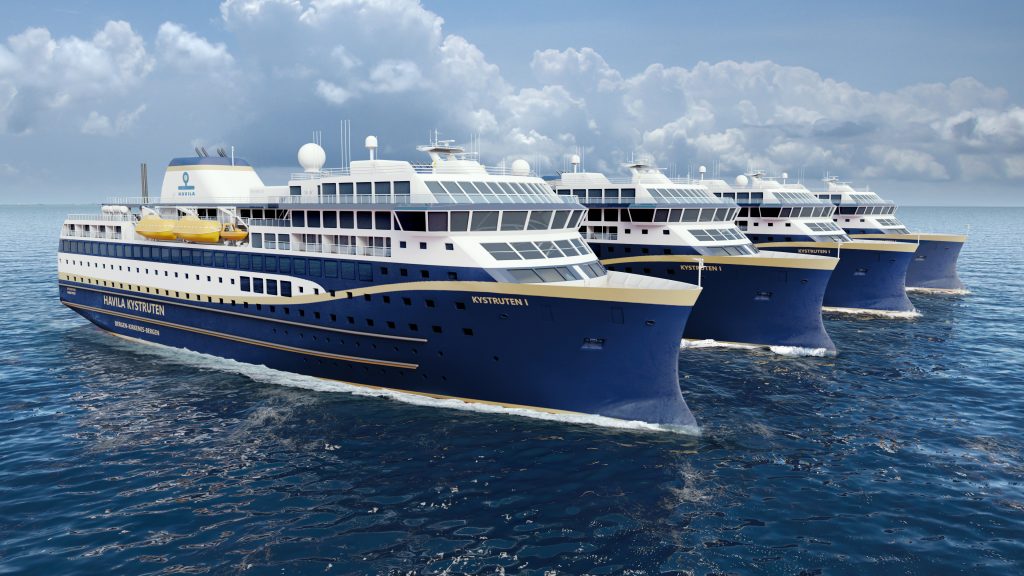 The company said that the initiative could result in vessels with up to five times longer zero-emission voyages than other existing or planned vessels.
Pilot-E has stated that, with this, Havyard ASA is managing a project with ambitions to achieve zero-emission operations in the World Heritage Fjords and along parts of the new coastal route's ordinary route, by combining batteries and hydrogen fuel cells.
For several years, Havyard Group has been engaged in systematic development work and digitalisation to create greener vessels with ever decreasing energy consumption and environmentally harmful emissions.
Now they have taken this work a big step further through the project FreeCO2ast. Kristian Steinsvik, head of Havyard's R&D work, said that the project aims to develop a high-capacity hydrogen energy system and to start using it on board one of Havila Kystruten's coastal route vessels.
"This way, we can create the most environmentally friendly vessel on the Norwegian coast, and the project may also result in a technology shift in sea transport. Never before have had so many big vessels crossed such long distances with zero emissions as projected in our current plans."
The system will be installed on board and be in operation by the end of 2022.