Hawaiki Submarine Cable Goes Online
Hawaiki Submarine Cable LP has started commercial operations for its 15,000 km fibre optic deep-sea cable linking Australia, New Zealand, the Pacific and the United States.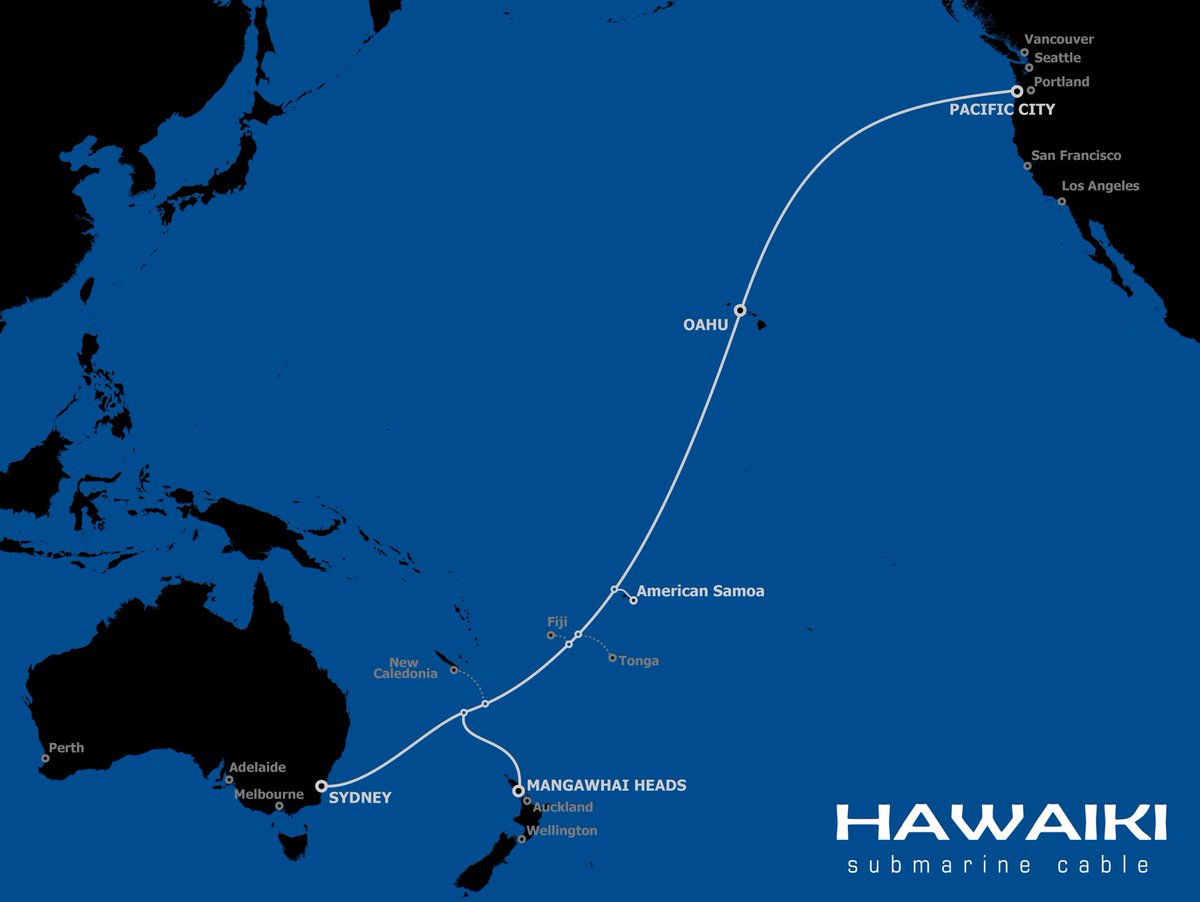 The USD 300 million Hawaiki submarine cable system will deliver 43 terabits of additional capacity – several times the current levels of Australia and New Zealand combined – on a fully diverse subsea route.
"This 25-year transoceanic infrastructure opens the door for unprecedented levels of economic, social and research collaboration right across the Pacific," said Hawaiki CEO, Remi Galasso.
"Hawaiki is the fastest and largest cross-sectional capacity link between the U.S. and Australia and New Zealand. It will significantly enhance our connectivity to the rest of the world and, ultimately, improve the everyday life of our communities."
Since its inception, the project has attracted strong support from government and industry with anchor customers including Amazon Web Services, Vodafone, American Samoa  Telecommunications Authority (ASTCA) and Research and Education Advanced Network New Zealand (REANNZ).
New Zealand's university and research collaboration body, REANNZ has secured a 25-year anchor tenancy on behalf of the NZ Government, providing a major boon for the organisation
"REANNZ and Hawaiki share a goal of increasing access to research and educational opportunities – for them in the Pacific and for us connecting researchers, educators and innovators, nationally and globally," said REANNZ CEO Nicole Fergusson.
Hawaiki has included several stubbed branching units to enable the future connection of New Caledonia, Fiji and Tonga. American Samoa will be connected from day one, after celebrating the
cable's final landing in April this year.
The construction of Hawaiki cable system, including the marine survey, design, manufacturing and cable laying, took 27 months and was undertaken by TE SubCom.