HD HHI's ammonia-based ship HVAC refrigeration system gets green light from ABS
South Korean HD Hyundai Heavy Industries (HHI) has obtained Approval in Principle (AiP) from classification society ABS for its new ammonia-based ship HVAC refrigeration system.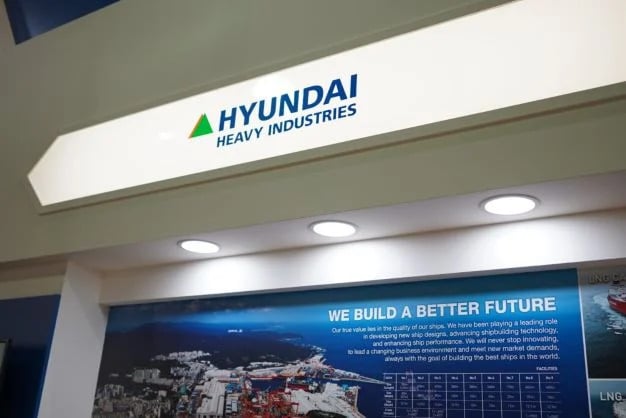 HHI said it developed the system in response to shipowners' request for refrigeration of HVAC systems using ammonia as a more eco-friendly refrigerant with a zero ozone depletion potential (ODP) and a Global Warming Potential of zero per the American Society of Heating, Refrigerating and Air-Conditioning Engineers, Inc. (ASHRAE).
In order to issue the AiP, ABS used its marine vessel rules to conduct technical suitability reviews of the designs, materials, fire and personnel safety equipment, piping, electrical, operations tests and risk assessments.
"This is an exciting development from HHI for the maritime industry's decarbonization quest to find sustainable solutions. ABS has always been a safety pioneer, so we are well placed to tackle the challenges on board and ashore presented by ammonia's toxicity and flammability. ABS is committed to leading the industry in supporting ammonia's safe adoption at sea," said Panos Koutsourakis, ABS Vice President, Global Sustainability.
Hwan-Sik Lee, Head of the ship design office at HD Hyundai Heavy Industries, noted: "We will continue to make efforts to realize maritime carbon neutrality by strengthening the eco-friendliness of not only the propulsion device but also the overall ship."
In September 2022, HD HHI and Hyundai Mipo Dockyard (HMD) won approvals for the concept design of two ammonia-fueled liquefied petroleum gas (LPG) carriers.
Earlier this year, HD HHI and HD Korea Shipbuilding & Offshore Engineering (KSOE) secured approval from Lloyd's Register (LR) for their ammonia floating storage re-gasification unit (FSRU), the first of its kind in Korea. The AiP follows the launching of a joint development project between LR, Korea National Oil Corporation (KNOC), HD HHI KSOE.
Follow Offshore Energy's Clean Fuel: