Heerema Readies Elia's OSY Platform Jacket for Installation
Heerema Fabrication Group has completed the construction and sail away of the jacket of the Offshore Switch Yard (OSY) platform for the Modular Offshore Grid (MOG) project for Belgium's transmission system operator Elia.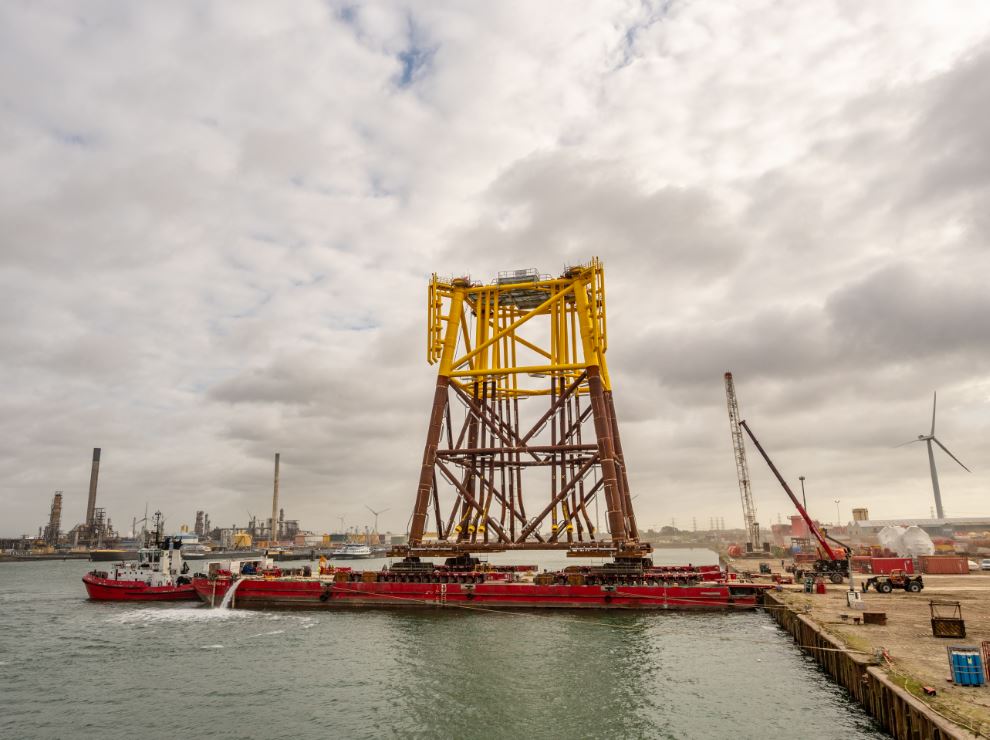 The contract for procurement and construction was awarded in February 2018. Construction started early March 2018.
The jacket weighs 1500 ton and will be installed approximately 40 km from the coast of Zeebrugge in the Belgian part of the North Sea in water depths between 30 – 35 meters.
The installation in the North Sea will take place during the first week of November, depending on the weather, the company said.
The topside of the OSY platform, which is being constructed at Heerema's yard in Zwijndrecht, is scheduled to sail out in the first quarter of 2019. The contract scope includes offshore hook-up and commissioning.
The Modular Offshore Grid is the first grid project of Elia at sea and the first of its kind in Belgium. The MOG will group and connect the offshore produced energy of four wind farms to the grid.